Leading Women Publications
No Ceiling, No Walls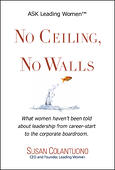 No Ceiling, No Walls takes a fresh, unblinking look at leadership. It identifies the vital missing piece of the leadership equation with specific, actionable information you won't find anywhere else:

• Develop 3 crucial skills seldom taught in leadership programs
• Focus on hitting outcomes rather than just doing your job
• Speak the Language of Power™ without losing your voice
• Cultivate your own greatness while engaging it in others
• Create your own career path with help from trailblazing leading women
Make the Most of Mentoring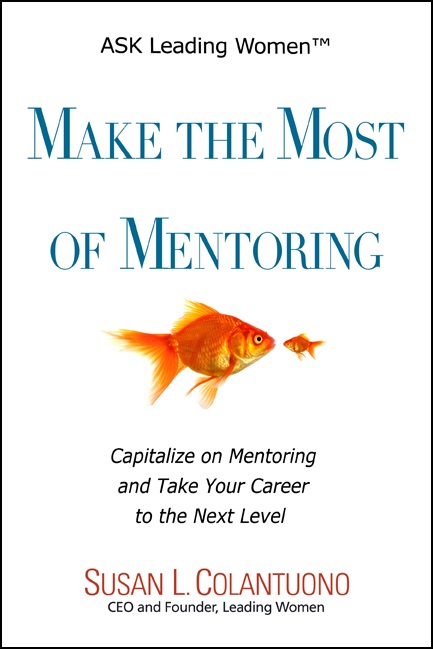 Make the Most of Mentoring is the most important book written on the subject since the advice "get a mentor" was first given to women interested in building their careers.
Susan Colantuono's eye opening new book sheds light on why formal mentoring programs haven't delivered better results for women. Its unique and refreshing content delivers clear, actionable tips and tools for using formal or informal mentoring programs in ways rarely explained.
Why 40 Years of Advice Hasn't Taken Women to the Top
Have you seen Leading Women's research on why conventional advice to women hasn't closed the leadership gender gap?
If not, you'll want to learn more about our findings.
Request the white paper.
Talent Development Paper
If the top levels of your organization contain very few women it may not occur to you that your talent management and development programs contribute to the problem. But at a time when the need for top talent is at an all time high, a disproportionately small number of women at the top can be an indicator that your talent development model has a built-in gender bias - and it is hurting - not helping - top talent advance to senior positions.
IWiN Strategy Paper
Champion Initiatives that Work!
If your IWiN is mired in affinity-related activities, it will fail the:
Organization because the ROI is low.
Volunteer leaders who miss opportunities for important skill development and are associated with low-value activities.
Constituent women who don't receive high-value career-building resources.
By working with Leading Women, IWiNs avoid the risks of "toiling at the fringes" and companies reap the benefits of:
Higher ROI to the business.
More efficient planning.
Embedded learning to support volunteer and constituent advancement.
Embedded learning to drive future planning.