"We've got outstanding leadership development programs, why should we have any specifically for women?"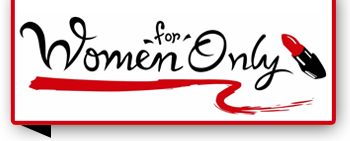 If you or your executives have ever asked this question, here are 7 answers.
1. A leadership gender gap at any level is evidence that your leadership development programs are missing something. One common lack is that they are not gender-neutral, because...
2. ...most leadership programs are designed to address the skill gaps of men (as identified over years of research). For more information on this...
3. Gender-specific career derailers aren't addressed in most leadership programs. These are skill sets on which most men don't need education, e.g. assertiveness, self-promotion, and ASKing for opportunities. These and 8 others are essential to women's career advancement and turn into derailers if they aren't addressed.
4. Most leadership programs don't teach women how to seek and get the "right" kind of mentoring, or how to earn sponsorship. Here's what we mean.
5. Dealing with gender dynamics (the mindsets of managers that create barriers for women) is not a subject taught in most leadership programs. Research indicates that women are acutely aware of how they are disadvantaged by many mindsets and related actions of managers. (BTW, men are not.) Women want to learn how to effectively address these mindsets when they encounter them.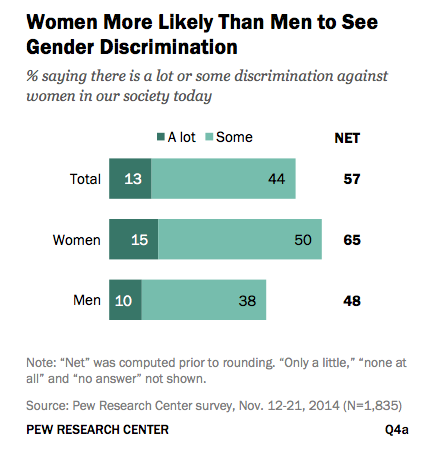 6. Even when companies' program content addresses The Missing 33%™ (business, strategic and financial acumen), leadership programs and talent systems that overemphasize "engaging the greatness in others" and/or "personal greatness" leave women leading with their people skills, not their business skills and often unable to Speak the Language of Power™.
7. Like it or not, women are more comfortable being in a learning mode with other women. They don't fear their vulnerabilities being used against them. In a recent survey of women viewed as high potential, 93% said that they think that woman-only leadership programs are important to their development.
That said...
It would be wonderful to be at the point where women are represented in equal numbers at all organizational levels. This would mean that the in-place HR/talent/D&I systems are working to create level playing fields and perhaps woman-only programming could be tapered off.
Congratulations...
...to our partners (and former clients) who are among NAFE/WorkingWomen's 2015 Top Companies for Executive Women!
And congratulations to the team at Leading Women. We're celebrating our 12th anniversary. Grateful for our partners, colleagues and the many women and men traveling with us on the journey toward closing the leadership gender gap..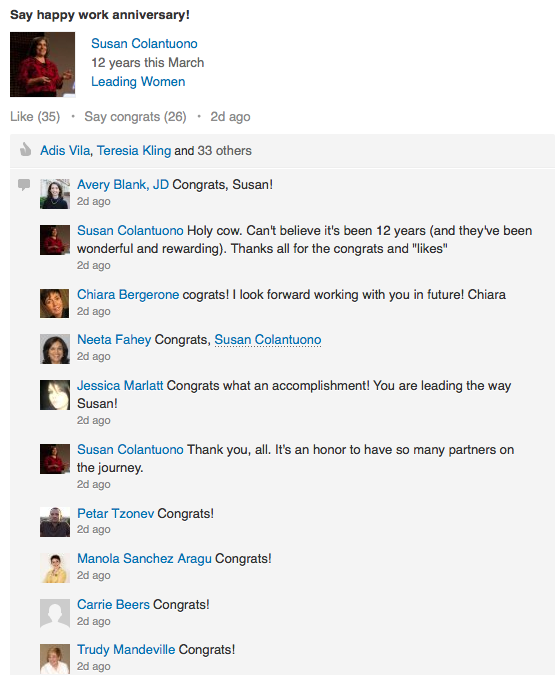 Lead ON!
Susan
Susan L. Colantuono, CEO

| +1-401-789-0441 | www.LeadingWomen.biz
Closing the Gender Gap: TED.com

Author: No Ceiling, No Walls and Make the Most of Mentoring
"Leadership is using the greatness in you to achieve and sustain
extraordinary outcomes by engaging the greatness in others."
Susan L. Colantuono

Read and follow:
LinkedIn | Twitter | | Google+ | Facebook | Blog

About Leading Women
Leading Women is one of the world's premier consulting firms for companies committed to achieving goals for women's advancement. Its proprietary research is the basis for innovative solutions that deliver unique insights, actionable tools and a business focus. HR, Learning and Development, Diversity & Inclusion and IWiN* clients around the globe have deployed Leading Women's live, virtual and online solutions. For more information, visit Leading Women, call +1-401-789-0441 or email us info@LeadingWomen.biz. Leading Women is a certified woman-owned business - WBENC. Partner with Leading Women to advance your supplier diversity goals.
*IWiN - internal women's initiatives, ERGs, affinity groups and networks.