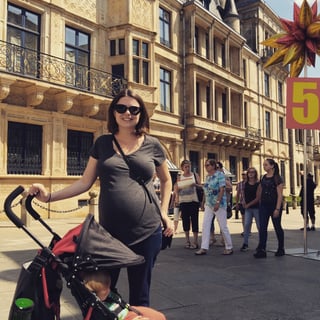 Leading Women is excited to announce our new full-time location in Europe!
I am delighted to be establishing Leading Women's permanent office in the the European Union. Having a European base in Luxembourg will give us the opportunity to better serve our European and British clients.
My family and I made the trek across the Atlantic from Boston, Massachusetts in early August and are now settled in to our new home and country. Luxembourg is a beautiful with tons of history and scenic landscapes. I highly recommend that if you have not visited, make the trip - it is truly worth it!
To contact the European office of Leading Women, please call +352 621-647-540 or, as always, email
info@LeadingWomen.biz
. If you are based in the US you can reach me at +1 617-939-9056.
Lead ON!
Samantha
Samantha Furbush Taraskiewicz
Program and Client Relationship Manager
Samantha@LeadingWomen.biz
+352 621-647-540
+1 617-939-9056
Photo: Samantha and daughter in front of the Grand Ducal Palace in Luxembourg, Luxembourg.