8 min read
On a timely basis we curate fabulous articles about closing the leadership gender gap on our Facebook page, LinkedIn Leading Women group and company page, and also Tweet them out.
We then share the the best of the best here on our blog!
Leading Women's Global Reach Continues; Signs Exclusive Partnership with Australian-Based Advancing Women in Business & Sport
Leading Women
"... "We are very excited to partner with Advancing Women, and for the opportunities that lie ahead as we continue to grow and share our results-oriented programs with partners around the world," said Kelly Lockwood Primus, CEO & President of Leading Women. "Our global expertise in building women business leaders, and our best in class intellectual property, make us unique in the marketplace, and aligns well with Advancing Women's mission to move inclusion & diversity from conversation to action"..."
Making Performance Reviews Easier But Still Effective: 14 Expert Strategies
Forbes
Check out whose advice was #1 on the list...
"...Don't wait until the end of the year to capture commentary for performance reviews. You are already meeting with your direct reports on an ongoing basis – take notes from conversations and put them in a file for each employee. When it's time to complete a formal review, refer back to your notes. You will be surprised how much you may have forgotten over the course of six months or a year! - Kelly Lockwood Primus, Leading Women"
Ruth Bader Ginsburg, Supreme Court's Feminist Icon, Is Dead at 87

The New York Times
May her memory be a blessing...
"... Ruth Bader Ginsburg, the second woman to serve on the Supreme Court and a pioneering advocate for women's rights, who in her ninth decade became a much younger generation's unlikely cultural icon, died on Friday at her home in Washington. She was 87..."
Equal Pay Day - Native Americans

Equal Pay Today
Native Women earn approximately $0.60 cents on the dollar of White, non-Hispanic men (based on 2019 data). Oct 1, Native Women's Equal Pay Day is the day Native women must work into the new year to make what White men made at the end of last year.
And on October 1st, join Native Women on social — Twitter, Facebook, and Instagram — at 2:00 pm ET/1:00 pm CT/12:00 pm MT/11:00 am PT using #NativeWomensEqualPay to #DemandMore #Equity for Native Women at work, in society, and at the ballot box.
FlexJobs Survey Shows Need for Flexibility, Support for Working Parents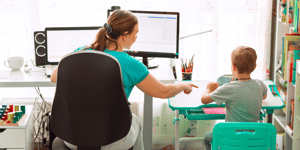 FlexJobs
A little louder for all those in the back... Here is another survey that backs what we have been saying for almost two decades.
"...When companies and schools across the country moved online in the spring, many assumed it would last for a few weeks, then everything would be "business as usual." Coronavirus had other plans, but the last six months have shown us all how flexible and adaptable we can be, and will be, for as long as it takes."
The Overlooked Talent Pool: Women Reentering the Workforce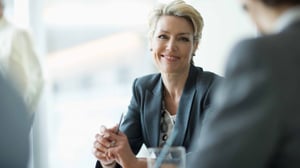 Inc.
"...Here's how: If you are in a position of leadership with the power to hire, make an effort to deliberately seek out applicants who don't have traditional corporate experience. Sometimes, a woman who has been out of the workforce to care for an ailing parent or to start her own business comes to the table with different and valuable skills that give her a unique perspective, one that someone who has only been immersed in corporate culture doesn't have. Corporations should want employees who think differently, and this is a great opportunity to diversify your workforce... "
Don't Let the Pandemic Set Back Gender Equality
Harvard Business Review
Leading Women can help your organization achieve your Gender Equality goals! Reach out to learn more.
"... This backwards move is not just a blow to women and societal progress but also to the economy and business. If no action is taken to counter the regressive effects, we estimate that global GDP growth could be $1 trillion lower in 2030 than it would be if women's unemployment simply tracked that of men in each sector. Conversely, taking action now to advance gender equality could add $13 trillion to global GDP in 2030, compared with no action. A middle path — taking action only after the crisis has subsided — would boost the economy but reduce the potential opportunity by more than $5 trillion... "
Gender + Diversity Playbook:
Setting and Achieving Your Goals for 2021 and Beyond
Leading Women
In our new multipart series, Leading Women will address how #WeCanHelp your organization set and achieve your gender + diversity goals for the next year and beyond.
Read ON!
Part 1: 2020's Miss is Now a "New" 2030 Promise – But Will Orgs Break This Promise Too?
Part 2: From One CEO to Another—It's Time to Get Focused
Part 3: How to Engage & Retain More Women - Top 5 Things You Can Do!
Part 4: How To Change Your Company's Culture To Be More Inclusive
Part 5: Make Your Company Policies Inclusive by Looking at these 3 HR Tools
Part 6: Coming Soon!