9 min read
On a timely basis we curate fabulous articles about closing the leadership gender gap on our Facebook page, LinkedIn Leading Women group and company page, and also Tweet them out.
We then share the the best of the best here on our blog!
LeadingWomen.biz has a New Look!
Leading Women
Check it out! Leading Women has spent our time in quarantine refreshing our website. We are really excited about how it turned out.
Please take a moment or two to take a look at the refreshed look and new content... and of course let us know what you think!
Leading Women Joins Leading NOW
Leading Women
"Leading Women, the world's premier consulting firm for bringing Gender Balance solutions to business, is pleased to announce it has joined Leading NOW, the global advisor to organizations seeking to change mindsets, behaviors, and cultures to be inclusive for all.
Leading NOW's affinity for research-based programming, content, and strategic solutions built on ground-breaking, DE&I expert led research, led to the merger....
Kelly Lockwood Primus, CEO & President of Leading Women, says "We are excited to join an organization that is forward thinking, making a difference to elevate diversity representation at the executive level--and to gain the support of Leading NOW's diversity, equity & inclusion research leadership.""
865,000 women left the workforce in September
The 19th
This is SHOCKING! (...yet not surprising...)
Don't let your female talent slip away due to the pandemic. Leading Women can help you set polices and change corporate culture to engage and retain your employees.
"The nation's first female recession deepened in September: More women left the labor force than the total number of jobs the country added last month.
About 865,000 women dropped out of the workforce, compared to 216,000 men. Overall, the United States job market added 661,000 jobs between August and September, according to the latest jobs report released by the Bureau of Labor Statistics Friday.
The figure captures the enduring challenges faced by women who make up the majority of the workforce in fields that have been hardest hit by social distancing and the coronavirus — particularly retail and hospitality — and the ongoing dissolution of the child care industry that has left many working mothers without options..."
We All Fall Down Once In A While

Leading Women
"When I originally thought about why I wanted to write this post, my intent was to share stories from Leading Women's "diverse" team about a micro-aggression they experienced in their career that they, as women of color, found impactful. Here I was thinking that my team would jump at the chance to "talk" about how their experiences and situations could have been handled differently. Instead, I received a well-deserved come-uppance of my own..."
Equal Pay Day - Latinas

Equal Pay Today
"Latina Equal Pay Day -- the day when Latina pay catches up to that of white, non-Hispanic men from the previous year -- is being observed on October 29, 2020.
More than 50 years after the passage of the Equal Pay Act of 1963, Latina's typically earn only 55 cents for every dollar earned by white, non-Hispanic men and must work nearly 23 months to earn what white men earn in 12 months.
Indeed, given that this is the last "Equal Pay Day" observance of the year, Latinas must typically work longer than ... everyone. This disparity hurts not only Latinas, but also the families and communities they support.
This is unacceptable. We need to act now and let everyone know that we support #LatinaEqualPay and we VOTE! Join the #LatinaEqualPay Day Social Media Storm on Oct. 29 at 2:00 pm ET! Learn more at www.latinaequalpay.org."
UAE's equal pay law for men, women in private sector takes effect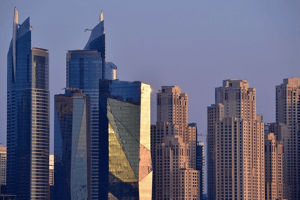 ArabNews
"DUBAI: A presidential decree mandating equal pay for men and women in the private sector took effect on Friday, state news agency WAM reported.
The new law stated that "female employees shall receive wages equal to that of males if they perform the same work or another of equal value.""
EU gender pay gap won't be closed until 2104, new report says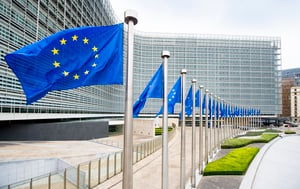 EuroNews
"...The EU's gender pay gap won't be eliminated until 2104, according to a new report by one of Europe's largest workers' unions.
The European Trade Union Confederation's (ETUC) research demonstrates that at the current pace of change and unless action is taken, women won't be paid the same as men until the beginning of next century at the very earliest.
In some of the EU's wealthiest countries, the figures - taken from Eurostat, the statistical office of the European Union - are alarming..."
Nobel Prize in Chemistry Awarded to 2 Scientists for Work on Genome Editing
The New York Times
"... Dr. Charpentier and Dr. Doudna, only the sixth and seventh women in history to win a chemistry prize, did much of the pioneering work to turn molecules made by microbes into a tool for customizing genes — whether in microbes, plants, animals or even humans..."
Setting and Achieving Your Goals for 2021 and Beyond
Leading Women
In our new multipart series, Leading Women will address how #WeCanHelp your organization set and achieve your gender + diversity goals for the next year and beyond.
Read ON!
Part 1: 2020's Miss is Now a "New" 2030 Promise – But Will Orgs Break This Promise Too?
Part 2: From One CEO to Another—It's Time to Get Focused
Part 3: How to Engage & Retain More Women - Top 5 Things You Can Do!
Part 4: How To Change Your Company's Culture To Be More Inclusive
Part 5: Make Your Company Policies Inclusive by Looking at these 3 HR Tools
Part 6: These 5 Tips Will Help You Recruit More Women/Diverse Candidates
Part 7: Coming Soon!
Privacy Policy Update - October 2020

Leading Women
Leading NOW and its subsidiaries Leading Women, Leading Forward, Center for Diversity & Inclusion, and Gender Dynamics Institute are committed to protecting and respecting your privacy. We have updated our Privacy Policy to make our policies more clear to you, and to comply with the new General Data Protection Regulation (GDPR) law in the European Union (EU).
Please take a moment to familiarize yourself with our data collection and storage policies and our commitment to keeping your information secure.
If you have any questions or concerns please contact us at contact@leadingwomen.biz.