9 min read
On a timely basis we curate fabulous articles about closing the leadership gender gap on our Facebook page, LinkedIn Leading Women group and company page, and also Tweet them out.
We then share the the best of the best here on our blog!
Leading Women's Kelly Primus interviewed on The Hennessy Report
The Hennessy Report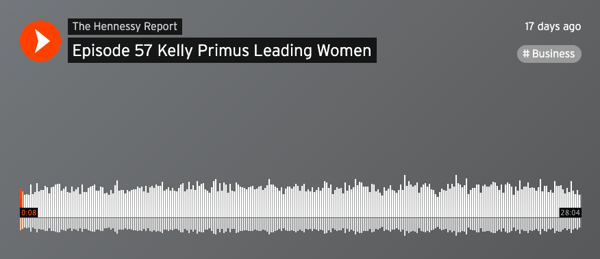 Choosing a Training Supplier: The 4 Things You Need to Know
Leading Women
"With the gender gap growing at a rapid pace due to Covid-19, the retention and advancement of women in the workforce is at an important and critical inflection point. We know that hiring alone won't address the gap, but the right kind of strategic talent development and coaching can!
Leading Women is helping our clients develop, advance, and retain the talent they have within and across all levels of their organization - so that they see the opportunities that are possible at an organization that is committed to investing in their career journey.
Here are the four things you need to know when choosing a new training supplier to partner with..."
Women in mid-30s may never know equal pay in their working lives
The Guardian
Equal Pay Day was celebrated (is that the write word?) in the UK on November 20th this year.
"... Women in their mid-30s will never know equal pay in their working lives if progress towards tackling the gender gap is not accelerated, according to new analysis.
To mark Equal Pay Day, the day that women in effect stop being paid because of the gender pay gap in the UK, Labour has said 8.5 million women will go their entire careers without receiving equal pay.
It comes as research from the Fawcett Society reveals that 43% of working women, and 50% of black and minority ethnic working women – compared with 35% of white working men – are worried about their job and promotion prospects because of coronavirus, while one-third of working women have lost work or hours because of pandemic-related childcare issues..."
Miami Marlins Hire Kim Ng, Breaking a Baseball Gender Barrier

The New York Times
"... On Friday, she became the first woman hired to run a major league team's baseball operations when she was named general manager of the Miami Marlins.
'This challenge is one I don't take lightly,' Ms. Ng said in a statement released by the team. 'When I got into this business, it seemed unlikely a woman would lead a major league team, but I am dogged in the pursuit of my goals.'
The significance of Ms. Ng's hiring extends beyond baseball, as she is the first woman to be a general manager in any of the major men's sports leagues in North America. The move, to many in baseball, was considered long overdue and comes at a time when several other women are moving up the ranks of the sport after years of resistance, and as women begin to populate the benches and boardrooms of professional football and basketball teams."
Women less likely than men to find a job via LinkedIn

bizwomen
"... When it comes to online job hunting, not all platforms produce the same results for women.
White women are more likely to find a job via their personal network and connections and Black women have the greatest success with online job boards like Indeed.
Those are some of the findings in a new report from Fairygodboss on how job seekers approach employment searches. Last month, Fairygodboss polled 1,000 women and men and an additional 500 women.
Women are three times less likely to successfully find a new job through LinkedIn than men, Fairygodboss found, and women of color are five times less likely..."
Equal Pay Day: European Union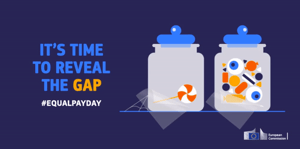 European Commission
Equal Pay Day for the European Union was held on the 10th of November this year. The European Commission has published this action plan:
The EU is tackling the gender pay gap from various perspectives. The aim is to promote the effective equal pay principle by creating new legislation and monitoring its implementation.
When Schools Closed, Americans Turned to Their Usual Backup Plan: Mothers
The New York Times
"The pandemic is a larger example of a pattern: When unexpected family needs arise, mothers step in...
There are about 1.6 million fewer mothers in the labor force this fall than would be expected without school closures, an analysis of employment data shows. While some fathers have left the labor force, there is no statistical association between fathers' employment and school closures, according to the analysis.
'The Covid crisis is a perfect instance of the gendered fallback plan, just on a grander scale than we usually observe,' said Sarah Thébaud, a sociologist at the University of California, Santa Barbara."
Setting and Achieving Your Goals for 2021 and Beyond
Leading Women
In our new multipart series, Leading Women will address how #WeCanHelp your organization set and achieve your gender + diversity goals for the next year and beyond.
Read ON!
Part 1: 2020's Miss is Now a "New" 2030 Promise – But Will Orgs Break This Promise Too?
Part 2: From One CEO to Another—It's Time to Get Focused
Part 3: How to Engage & Retain More Women - Top 5 Things You Can Do!
Part 4: How To Change Your Company's Culture To Be More Inclusive
Part 5: Make Your Company Policies Inclusive by Looking at these 3 HR Tools
Part 6: These 5 Tips Will Help You Recruit More Women/Diverse Candidates
Part 7: 10 Strategies for 2021 to Help Engage & Retain Women
Happy Thanksgiving
Leading Women
We are thankful for you! Thank you for supporting Leading Women as we work together to make a positive difference in the world.
To honor the US Thanksgiving holiday, our offices will be closed Thursday 11/26 and Friday 11/27.