On a timely basis we curate fabulous articles about closing the leadership gender gap on our Facebook page, LinkedIn Leading Women group and company page, and also Tweet them out.
We then share the the best of the best here on our blog!
Leading Women Named to HR Tech Outlook's List of Top 10 Leadership Development / Training Coaching Companies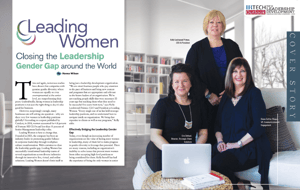 Leading Women
Leading Women has been recognized by HR Tech Outlook as a Top 10 Leadership Development Training /Coaching Company for 2020, and featured among an elite group of companies in the Leadership special edition of HR Tech Outlook magazine.
"We are honored to make the HR Tech Top 10 List, and to be acknowledged for our innovative, research-based solutions and proven women's leadership development programs, which have been helping organizations achieve workplace culture transformation for almost two decades," said Kelly Lockwood Primus, CEO & President of Leading Women.
Leadership Through Change: 6 Part Series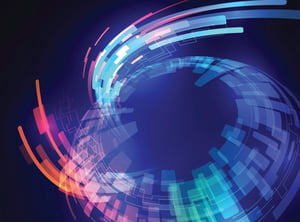 Leading Women
The number of female CEOs in the Fortune 500 hits an all-time record
Fortune
A record breaking 37! It is a good start, but we all still have a long way to go...
"... This year's tally soundly beats last year's 33, which was itself a new record. Yet the big picture is less encouraging: even with a record 37 female CEOs, women run just 7.4% of the 500 businesses on the ranking. (For perspective: Twenty years ago, women ran two.) Only in the past four years has the growth of women in these roles accelerated past 30—a general upwards trend, though there have been dips along the way..."
All-Girl Robotics Team In Afghanistan Works On Low-Cost Ventilator ... With Car Parts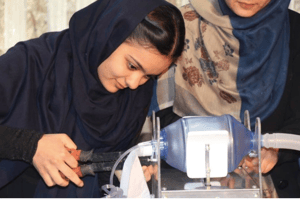 NPR: Goats and Soda
"... It sounds like an impossible dream, but then again, the all-girls robotics team in question is called the "Afghan Dreamers." Living a country where two-thirds of adolescent girls cannot read or write, they're used to overcoming challenges.
The team of some dozen girls aged 15 to 17 was formed three years ago by Roya Mahboob, an Afghan tech entrepreneur who heads the Digital Citizen Fund, a group that runs classes for girls in STEM and robotics and oversees and funds the Afghan Dreamers. "I'm really proud of these young girls – [who are] feeling that they have to help their community," says Mahboob. "It's amazing and hopeful for the future of Afghanistan..."
Diversity still matters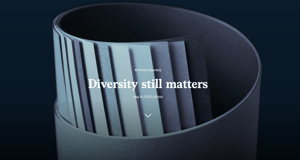 Mckinsey & Company
"... The benefits of I&D are clear now—and that doesn't change in a crisis
Our research has repeatedly shown that gender and ethnic diversity, inclusion, and performance go hand in hand. Our latest report, Diversity wins: How inclusion matters, reinforces the business case.3 Over the past five years, the likelihood that diverse companies will out-earn their industry peers has grown. So have the penalties for companies lacking diversity. Another forthcoming McKinsey report, about Latin America, highlights the strong correlation between gender diversity and positive behavior directly related to better organizational health—which, in turn, is associated with better business performance. Similarly, our previous research found that women tend to demonstrate, more often than men, five of the nine types of leadership behavior that improve organizational performance, including talent development. Women also more frequently apply three of the four types of behavior—intellectual stimulation, inspiration, and participative decision making—that most effectively address the global challenges of the future..."
Privacy Policy Update - May 2020
Leading Women
Leading Women is committed to protecting and respecting your privacy. We have updated our Privacy Policy to make our policies more clear to you, and to comply with the new General Data Protection Regulation (GDPR) law in the European Union (EU).
Please take a moment to familiarize yourself with our data collection and storage policies and our commitment to keeping your information secure.
If you have any questions or concerns please contact us at contact@leadingwomen.biz.