On a timely basis we curate fabulous articles about closing the leadership gender gap on our Facebook page, LinkedIn Leading Women group and company page, and also Tweet them out.
We then share the the best of the best here on our blog!
Equal Pay Day: March 31, 2020 - USA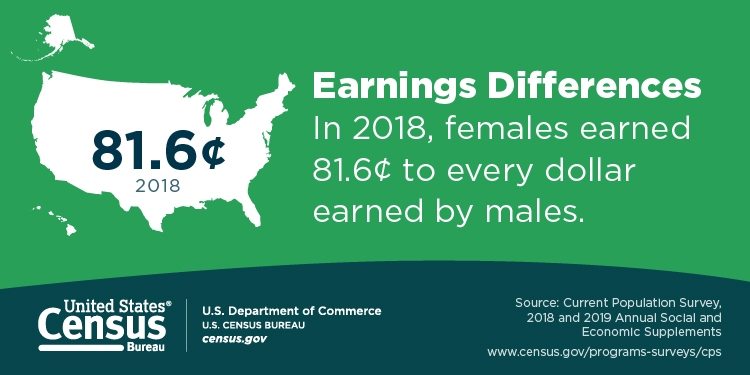 Today is the Equal Pay Day in the USA. This date symbolizes how far into the year all women must work to earn what men earned in the previous year. So this year, women - on average - have to work an extra 90 days to catch up to what US men made in 2019.
Please note that this day is drastically when you break it down by race/ethnicity:
WOMEN COMPARED TO MEN: MARCH 31, 2020 — $0.82
WAGE GAP BY DEMOGRAPHIC
Asian-American Women: Feb 11 — $0.90
Black Women: Aug 13 — $0.62
Native American Women: Oct 1 — $0.57
Latina Women: Oct. 29 — $0.54
THE WAGE GAP FOR PARENTS
All Moms (vs All Dads): June 4 — $0.70 (cents)


Read ON! to learn more about the gender pay gap in the US: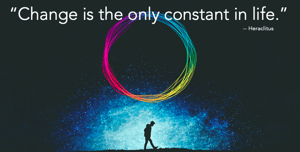 Leading Women
One of my favorite quotes is from a Greek philosopher, Heraclitus, who said "Change is the only constant in life."
I've been thinking about the pace of Change for months now. I see Change happening at our clients' organizations and I see the toll it is taking on their employees. And, I have been asking the question:
"How do you lead in the face of constant change?"
Leaders not only need to manage the Change in their organization they MUST also weigh the global impact of the Change in technology, politics, cultural shifts, multiple generations with different working styles, and even the effects of climate change into the decisions that they make. Sounds exhausting, doesn't it?
In order to provide solutions in our leadership development programs on leading Change, I started researching Change Management to understand how to help leaders manage the fatigue, frustration, and increasingly faster pace of decision making that Change brings.
But what is CHANGE… and what do you need to master in order to thrive as a leader? ...
How female Prime Ministers are leading in this time of crisis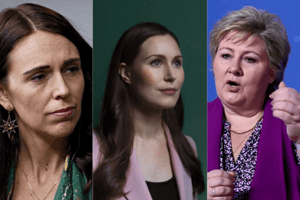 Women's Agenda
Thoughtful, rational & decisive.
"Across the world, more than ever people are looking for strong, inspiring leadership. Three incredible Prime Ministers are demonstrating particularly heartening excellent resolve during this pandemic. Oh, and they just happen to be women...
Erna Solberg, Norway
Jacinda Ardern, New Zealand
Sanna Marin, Finland "
Today is Equal Pay Day for women and it's not a day to celebrate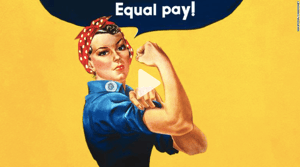 CNN
"...Because "when women do well, everybody does well," Williams said.
"If women could be making what they should be making, what their male counterparts are making, the economy would be doing much better," Williams said. "If we're really serious about making sure that women, particularly women of color are earning the money that they deserve, then we need to make sure that we're making our voices heard this (election) year." ..."
Netflix and UN Women launch special collection curated by 55 groundbreaking women in entertainment

UN Women
"Netflix and UN Women today launched "Because She Watched", a special Netflix collection of series, documentaries, and films to celebrate International Women's Day. The collection, which will be available all year, is curated by female creators from behind and in front of the camera — including Sophia Loren, Janet Mock, Salma Hayek, Yalitza Aparicio, Millie Bobby Brown, Laurie Nunn, Lana Condor, Petra Costa and Ava DuVernay.
"This collaboration is about taking on the challenge of telling women's stories and showing women in all their diversity. It's about making visible the invisible, and proving that only by fully representing and including women on screen, behind-the-camera and in our narratives overall, society will truly flourish," said Anita Bhatia, UN Women Deputy Executive Director. ..."
#WFH Survival Tips for Parents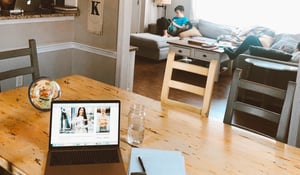 Leading Women
Like many of you, our team at Leading Women is navigating in different and challenging work environments due to the Covid-19 pandemic. As a global company, our team is accustomed to working remotely and delivering our programs virtually, but we too are having to find new rhythms and practices in order to navigate this season of the Coronavirus.
We asked two of our leaders, Erin Defoyd, Director of Strategic Client Solutions (based in the US), and Samantha Furbush Taraskiewicz, Manager of Program and Client Relationships (based in Luxembourg) to share some of their observations, tips, and tricks for finding stability and productivity while confined to home. Erin and Samantha are both married with young children and are, therefore, navigating what it means to have husbands who now work from home 100% of the time, and children whose daycare and schools have been cancelled for the foreseeable future. Here is what each of them had to say…
Want to learn more about our virtual programs?

Leading Women



Leading Women currently offers virtual programs in leadership development, mentoring, engaging male allies, and diversity & inclusion. These programs are all live, instructor led and can be scheduled in the local time zones for your offices.
Leading Women provides consulting services to identify the right solutions and collaborates with clients to customize our programs to deliver on your goals for leadership...