On a timely basis we curate fabulous articles about closing the leadership gender gap on our Facebook page, LinkedIn Leading Women group and company page, and also Tweet them out.
We then share the the best of the best here on our blog!
7 ways to start to uproot systemic racism in the workplace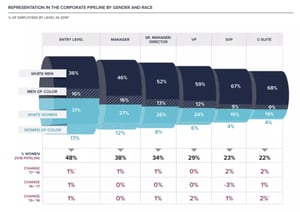 World Economic Forum
In addition to our core leadership content, Leading Women offers programs that provide BIWOC (who often holding the lowest % of leadership positions) with actionable strategies for navigating additional unique challenges they face. Learn more about our Executive Prep for Multicultural Women™ program here.
"Racism is deeply ingrained in our society – and as a result, it's deeply ingrained in our workplaces, too.
Organisations everywhere are discussing how to uproot systemic racism from the workplace. Where should you start?
Here are 7 practical steps for building a more diverse and inclusive organisation. (And keep in mind these steps are just the start.)..."
Pride Month - June 2020
Supreme Court says gay, transgender workers protected by federal law forbidding discrimination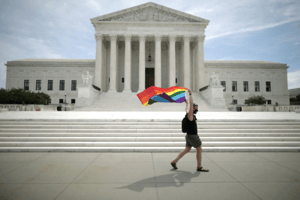 Washington Post
Excellent news out of the US Supreme Court this month!
"..."We must decide whether an employer can fire someone simply for being homosexual or transgender. The answer is clear," Gorsuch wrote. "An employer who fires an individual for being homosexual or transgender fires that person for traits or actions it would not have questioned in members of a different sex. Sex plays a necessary and undisguisable role in the decision, exactly what Title VII forbids."..."
What Is The Significance of Being an Other?
Leading Women
In celebration of Pride Month, we invited Michelle Redfern, our Senior Consultant based in Melbourne, Australia, to author this blog post.
"I have been in a deeply committed and loving relationship with my (now) wife for nearly 20 years. Our relationship is public knowledge. However, in the early years of our relationship I wasn't 'out' about my same sex relationship, particularly in my workplace. I made this choice because amongst other things, I was fearful of being judged and having my career aspirations affected because of my sexual identity. I worried about the negative consequences of being openly gay at work.
LGBTIQ+ people are often not able to bring their full self to work, feel like they have to hide elements of their life and have their psychological well-being compromised by feelings of 'otherness'. This is a significant issue that 68% of LGBTIQ+ people in America are still grappling with..."
Why the Crisis Is Putting Companies at Risk of Losing Female Talent
Harvard Business Review
Leading Women has a proven record for helping organizations develop and keep key talent. #WeCanHelp your organization create a level playing field for your female talent by addressing (among other topics) the Motherhood Penalty/Fatherhood Reward, Paring Down the Pressure, Running Virtual Meetings Equitably, and Keeping Digital Spaces Inclusive.
"... We believe that many leaders may emerge from the crisis with a long-term talent problem if they don't incorporate some small but critical steps into their current practices. By addressing four key biases and barriers, you can prevent the careers of your women employees from becoming collateral damage during this crisis, and set your company up to leverage their capabilities today and in the future..."
Leading Women Announces Strategic Partnership with Northeast HR Association (NEHRA)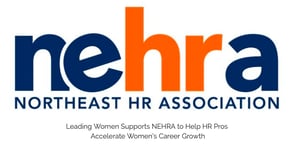 Leading Women
"Leading Women is proud to partner with NEHRA and excited to belong to a regional HR Community full of smart, talented, professionals, as we work together in a consultative and collaborative way to help ensure high performing women in the HR industry are moving confidently and consistently through the leadership pipeline," said Kelly Lockwood Primus, CEO & President of Leading Women.
"Having Leading Women as a Strategic Partner provides a unique opportunity for us to deepen our knowledge around gender-based issues," states Tracy Burns, NEHRA's CEO. "We're thrilled to have access to their expertise and look forward to bringing it forth to our local HR community in a variety of ways."
Diversity Report Card: How Do Airline Leadership Teams Stack Up?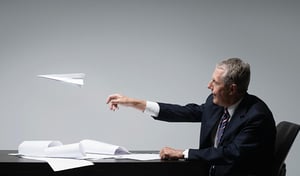 Forbes
Note: that none of the airlines reviewed ranked above a "C"
Diversifying your organization's board and C-suite is not only the right thing to do, it makes sense for your bottom line... read more about how we can help you make the business case for diversity initiatives here.
"... What would appropriate levels of diversity look like at top levels of management? Based on data from the U.S. Bureau of Labor Statistics, the nation's workforce is 53% male and 47% female. Nearly two thirds of employed Americans are white, and over a third of employed people are people of color (37%), with this breakdown: Hispanic and Latino (18%), African American (12%) and Asian (7%). Those figures don't reflect the C-suites of today, but they certainly offer something to shoot for..."
Future of Learning Symposium
Leading Women
Leading Women is excited to announce that our CEO, Kelly Lockwood Primus, will be joining Alechia Reese to speak on The Future of Learning Symposium panel:
June 30 at 12:30PM EST
The future of work is here. It's time to reimagine how we engage, invest, & provide for the needs of today's workforce. If you are interested in joining, please
RSVP: https://hubs.ly/H0rJVQS0