On a timely basis we curate fabulous articles about closing the leadership gender gap on our Facebook page, LinkedIn Leading Women group and company page, and also Tweet them out.
We then share the the best of the best here on our blog!
Why diversity can help your company withstand a recession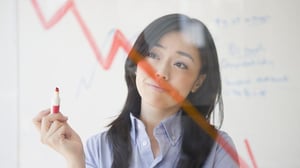 Business Journals (Bizwomen)
Want to create a more inclusive culture? At Leading Women #WeCanHelp!
"..."In our study of nearly 2,000 companies we found that key metrics related to equity and inclusion not only drive stronger company innovation, but also predict whether companies will thrive or stumble during a recession," said Michael C. Bush, Great Place to Work CEO in a news release.
When the S&P 500 experienced a 35.5 percent drop in stock performance from 2007 to 2009, companies with certain employee groups reporting highly positive experiences at work saw a 14.4 percent gain, per HR Dive.
Those companies that thrived during the Great Recession continued to see solid stock performance, much more than the S&P 500, through 2014..."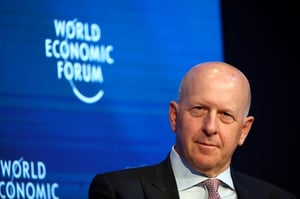 CNN Business
Excellent first step!
"... "From a governance perspective, diversity on boards is a very, very important issue," Solomon said in an interview with CNBC at the World Economic Forum in Davos, Switzerland.
Goldman's push for diversity will be focused primarily on women: Over the past four years, initial public offerings of companies in the United States with at least one female director on their boards performed "significantly better" compared to those without, the CEO said.
The initiative will kick off on July 1 in the United States and Europe. By 2021, the bank will look for two diverse board members, Solomon said..."
Katie Sowers to make twin Super Bowl history as first openly gay and female coach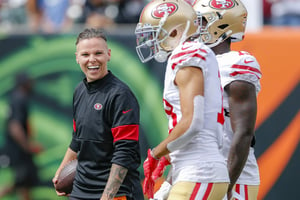 NBC
"Once rejected from a volunteer coaching position because of her "lifestyle," Katie Sowers will make NFL history as the first openly gay and female assistant coach headed to the Super Bowl.
Sowers is an offensive assistant coach with the San Francisco 49ers, whose win against the Green Bay Packers on Sunday secured the team's spot in the championship game Feb. 2 at Hard Rock Stadium in Miami. The 49ers will face off against the Kansas City Chiefs.
She is the second woman to coach in the National Football League and began her athletic career playing in the Women's Football Alliance for the West Michigan Mayhem and the Kansas City Titans. After retiring in 2016 because of a hip injury, Sowers joined the NFL as an intern for the Atlanta Falcons, and took the assistant coach position with the 49ers the next year..."
Women Overtake Men as Majority of U.S. Workforce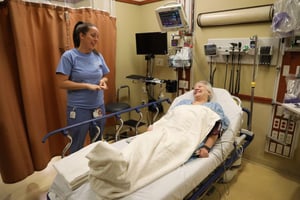 Wall Street Journal
And we at Leading Women are ready to help you engage & retain the women in your organization.
"..."The [jobs] report strongly suggests that the labor market dynamics are tilting in the direction of women," Joe Brusuelas, chief economist at RSM US, said in a note to clients. "We all often look for tangible evidence of change. It is now here in the data and can be used as a benchmark to measure equality and inequality in the labor force and the economy."..."
Read ON!
Leading Women Experts Share Their Favorite Mentoring Moments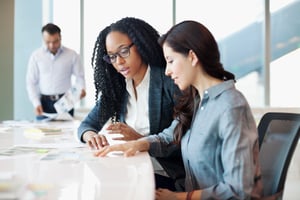 Leading Women
In honor of National Mentoring Month, we asked a few of our own Leading Women experts to share a favorite mentoring moment. Not surprisingly, they confirmed what we've known all along, that when women learn business, strategic and financial acumen, they thrive. If you don't currently have a mentor, January is a great month to find one. #NaMeMo