On a timely basis we curate fabulous articles about closing the leadership gender gap on our Facebook page, LinkedIn Leading Women group and company page, and also Tweet them out.
We then share the the best of the best here on our blog!
The route to true gender equality? Fix the system, not the women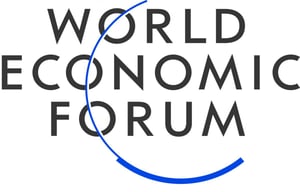 World Economic Forum
Leading Women has been saying this for years... fix the system, not the women. If you want to discuss how we can help your organization contact us!
"... Bias, often in the form of false narratives about women, continues to be ingrained in our workplaces, our policies and our talent discussions about women and how to fill senior roles. Despite all evidence to the contrary, too many people in power still believe myths like women lack ambition, lack confidence, must carry more of the load at home, are opting out of big roles and that there aren't enough women in the pipeline to increase representation in the C-suite. Leaders at the top of our organizations – men and women – along with HR managers, outside consultants and even self-proclaimed gender-equality advocates continue to reinforce these outdated and disproven notions.
Not only are these narratives just plain wrong, they cause us to focus on fixing the women vs. fixing the systems and norms that perpetuate the global gender gap. We continue pigeonhole gender equality as a women's issue.
What if we acknowledged that gender inequality needs to be fixed, but the women don't need to be?..."

Fortune
"... It happened again: Someone (usually someone male) interrupted you in a meeting and just kept talking, so you didn't get to make your point. Or piped up with an idea that was yours, until you told him about it, and forgot to give you any credit. Or explained to you, at unnecessary length and in a condescending tone, something you've known forever.
Even with all the enormous gains women have made in the workplace, this kind of stuff keeps right on happening. Part of the reason is that so many women keep tolerating it, for fear of being labelled with a b-word—whether the "b" stands for "bitchy" or "bossy." The trouble is that trying to be liked can hold you back from making your ideas heard and your influence felt..."
First All-Women Class Of Top Law Journal Editors Leaves Behind A Byline And Legacy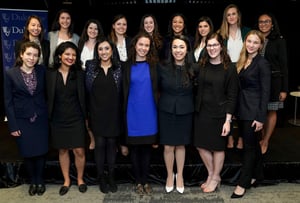 Forbes
"...It was a milestone year for these publications, each of which was created by a man, most of which at a time when laws were only being made by and for men—chiefly, white men. Already, most of the women who led these journals over the past academic year have passed on the torch to a new leader, but they've left a pretty big mark and, by many accounts, have grown the big shoes they were set to fill a year ago. That said, they recognize there's still more work to be done.
In the foreward for the group's joint publication, Bara wrote: "I treasure what we have accomplished, recognize that our work is incomplete, and hope that in a hundred years, the women and men of the legal community look back at this with bewilderment—for what we recognize today as exceptional has become, to them, utterly ordinary..."
Where to Celebrate Women's Rights This Year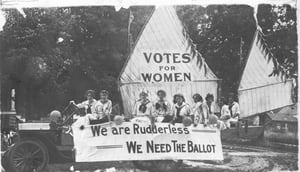 New York Times
"...To commemorate the centennial of the ratification for the women's vote, new tours and exhibitions can be found across the country.
Congress granted women the right to vote on June 4, 1919, a bittersweet moment for many who had fought for equality for decades. To commemorate the centennial of the ratification in 1920, enshrined in the 19th amendment, new tours and exhibitions can be found across the country..."
19th Amendment, 19 Women: NY Philharmonic's 2020 Program Celebrates Suffragists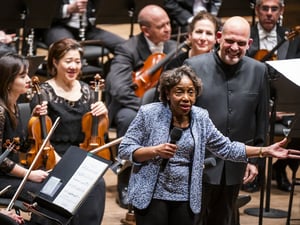 NPR
"...This August will mark 100 years since women won the right to vote with the ratification of the 19th Amendment. To celebrate, the New York Philharmonic has commissioned compositions by 19 women for an initiative it calls Project 19, which had its first concert earlier this month...."
Engaging & Retaining Black Female Talent...

How to Mix & Serve the Perfect Corporate Cocktail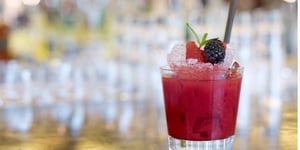 Leading Women
"Many a career-impacting conversation has happened over a great drink. Not with any intent of impropriety – simply away from the confines of cubicles and conference calls. So, as a Black professional woman with years of earned and discerned corporate experience, I'd like to share some tips on how to build a better "corporate cocktail" for Black women like myself* who want a career they can sip and savor without the anguish of a 30-year hangover.
Let's start by agreeing that the word 'cocktail' suggests, for most who imbibe, an upscale drink that has at least two ingredients, one of which is liquor. In Corporate America, that core ingredient (
served by any talent acquisition professional who knows how to close a job req
) is
expectation
– the expectation that in exchange for my talent, experience, and stellar performance, there will be open communication, recognition for my work, and respect for what my diversity brings to your company's ability to build its business. Here's how that might be getting served in your tumbler of choice..."