On a timely basis we curate fabulous articles about closing the leadership gender gap on our Facebook page, LinkedIn Leading Women group and company page, and also Tweet them out.
We then share the the best of the best here on our blog!
Gender + Diversity Playbook:
Setting and Achieving Your Goals for 2021 and Beyond
Leading Women
In our new multipart series, Leading Women will address how #WeCanHelp your organization set and achieve your gender + diversity goals for the next year and beyond.
Read ON!
Part 1: 2020's Miss is Now a "New" 2030 Promise – But Will Orgs Break This Promise Too?
Part 2: From One CEO to Another—It's Time to Get Focused
Part 3: How to Engage & Retain More Women - Top 5 Things You Can Do!
Part 4: How To Change Your Company's Culture To Be More Inclusive
Part 5: Coming Soon!
How gender diversity makes financial sense for tech firms in 2020
ITWeb
Another article confirming what we at Leading Women have been saying for years: gender diversity is good for your organization's bottom line.
"...Companies with high gender diversity generate more revenue – statistics show that high gender-diverse companies deliver better returns and outperform, on average, less diverse companies over a five-year period. Companies that not only hire but also manage to retain more women put themselves in a position to automatically gain a competitive advantage, a benefit that extends to all stakeholders. Companies that effectively use female talent are 45% more likely to report improved market share, according to PWC worldwide research..."
Equal Pay Day - Black Women
Equal Pay Today
"Black Women's Equal Pay Day is the approximate day a Black woman must work into the new year to make what white non-Hispanic man made at the end of the previous year. Based on ACS Census data, the 2020 wage gap for Black women compared to non-Hispanic white men is $0.62 (cents). Click on the links below for more information on equal pays days and contributors to the wage gap."
How Women Won The Vote: The Best Books About the U.S. Suffrage Movement For Kids and Adults
A Mighty Girl
1) Check out this reading list
"... In this blog post, we're highlighting books and films about women's suffrage in the United States: the history of the movement, the women who led it forward, and the tremendous challenges that they faced in their quest to ensure that women's voices could be heard at the ballot box. These stories will both educate kids about a critical period in women's history and inspire them to see the power of determined activists and political leaders to make big changes in the world..."
Suffrage Isn't 'Boring History.' It's a Story of Political Geniuses.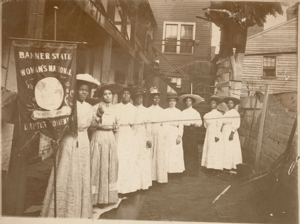 New York Times
"... And by the way, it's "suffragist" not "suffragette."
... the 19th Amendment was not an end but a beginning: After its ratification, it would take four more years for many Native Americans even to be considered citizens with voting rights ​in this country, and for some Asian-Americans it would take even longer. Many Black women, while possessing suffrage on paper, could not freely exercise that right until 1965, when the Voting Rights Act barred racially discriminatory voting practices, such as literacy tests. Disenfranchisement at the polls, of course, continues today ..."
Judy Marks On Why She Elevated D&I To Top Priority At Otis Worldwide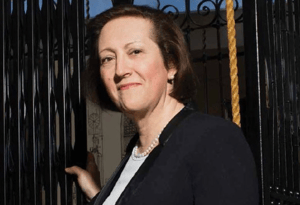 Chief Executive
"... The new initiative, titled, "Our Commitment to Change," lays out numerous actions Otis will take to ensure that all 69,000 employees—or colleagues, as they are called at Otis—feel "welcome, safe and heard." The multi-pronged approach will include (among other steps): an independent review of hiring, compensation and other business practices to uncover and eliminate biases; accelerating anti-racism, unconscious bias and inclusion learning at all levels of the company; and creating a new advisory group, Perspectives on Inclusion, to build in transparency and accountability. "This will be far broader than a CEO 'call to action,'" says Marks. "There has to be a vision at the top and support from the top, but there has to be grassroots buy in, as well. And then we have to hold our entire leadership and management team accountable." ..."
Needed Now, More Than Ever, These 5 Competencies Will Help You and Your Employees Navigate Change & Build Resilience
TecHR Series
Kelly Lockwood Primus, Leading Women CEO & President, guest blogged for TecHR Series this month, check it out!
"...The new way of doing business is virtual, accessorized by masks, and surrounded by economic upheaval. Working remotely can sometimes feel like you're on a desert island with nobody to talk to, or listen to, which can be very demotivating. These are different and challenging times. Now, more than ever, the human element in HR is a critical component to ensuring employees stay the course.
Helping your employees navigate change and build resilience is the key. After all, change is VUCA (Volatile, Uncertain, Complex, and Ambiguous) – and employees need the support from HR in order to develop their own coping skills.
So, what's an HR professional to do?..."
The 19th Amendment: 100 Years and Counting

Leading Women
During the month of August, Leading Women highlighted some of the well known and lesser known women who made women's suffrage in the United States a reality. Check out our more recent blog to learn more about these passionate leaders for change...