On a timely basis we curate fabulous articles about closing the leadership gender gap on our Facebook page, LinkedIn Leading Women group and company page, and also Tweet them out.
We then share the the best of the best here on our blog!
Leadership Through Change: 6 Part Series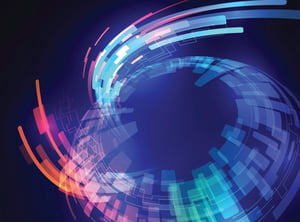 Leading Women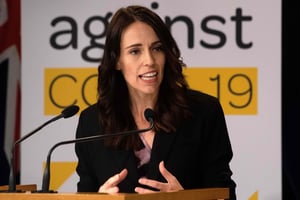 Washington Post
"...Jacobs is one of several female world leaders who have won recognition as voices of reason amid the coronavirus pandemic. They have attracted praise for effective messaging and decisive action, in stark contrast to the bombastic approaches of several of the world's most prominent male leaders — including some who face criticism for early fumbles that fueled the spread of the virus..."
How to Deal With an Overconfident Colleague
Inverse
Check out this recent interview with Leading Women CEO, Kelly Lockwood Primus:
"Most articles on confidence talk about individual, personal greatness and engaging other people," Primus says. "And what they forget to talk about is the most critical factor of leadership: understanding how the business works."
It's crucial to build confidence on knowledge, Primus says, not inflate your self-esteem without developing the skills to back it up.
"Do your homework," Primus advises. "Learn how decisions are made at your company so when you do take on projects, you can deliver."
7 Leadership Lessons Men Can Learn from Women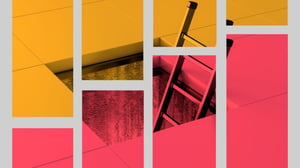 Harvard Business Review
"...As a consequence, gender differences in leadership effectiveness (what it takes to perform well) are out of sync with gender differences in leadership emergence (what it takes to make it to the top). Indeed, research shows that the prevalence of male senior leaders is not a product of superior leadership talent in men. Rather, large quantitative studies, including meta-analyses, indicate that gender differences in leadership talent are either nonexistent, or they actually favor women.
With this in mind, it would be more logical to flip the suggested remedy: instead of encouraging women to act like male leaders (many of whom are incompetent), we should be asking men in power to adopt some of the more effective leadership behaviors more commonly found in women. This would create a pool of better role models who could pave the way for both competent men and women to advance..."
#WFH Survival Tips for Parents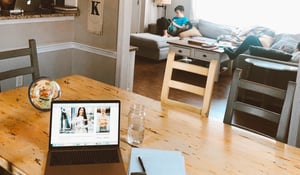 Leading Women
Like many of you, our team at Leading Women is navigating in different and challenging work environments due to the Covid-19 pandemic. As a global company, our team is accustomed to working remotely and delivering our programs virtually, but we too are having to find new rhythms and practices in order to navigate this season of the Coronavirus.
We asked two of our leaders, Erin Defoyd, Director of Strategic Client Solutions (based in the US), and Samantha Furbush Taraskiewicz, Manager of Program and Client Relationships (based in Luxembourg) to share some of their observations, tips, and tricks for finding stability and productivity while confined to home. Erin and Samantha are both married with young children and are, therefore, navigating what it means to have husbands who now work from home 100% of the time, and children whose daycare and schools have been cancelled for the foreseeable future. Here is what each of them had to say…
In need of executive & leadership coaching?
Leading Women



In this time of constant change and shifting priorities, have you found it a challenge being a successful people manager? #WeCanHelp!

Leading Women offers virtual coaching to high potential women leaders to support their ongoing development and honing their leadership competencies.
Leading Women offers:
Executive Coaching for Male & Female Leaders:
Working with senior leaders to help Change their Mindsets to be more gender inclusive in talent management, or to support their own leadership commitments and actions.
Leadership Coaching:
Tailored coaching for high potential leaders to remove obstacles to their progression.
METHODOLOGY
Leading Women coaching can be delivered in multiple ways:
One on One (live or virtual) Executive Coaching
One on One (live or virtual) Leadership Coaching
Leadership Coaching Pods (live or virtual) for small groups (3-5)