On a timely basis we curate fabulous articles about closing the leadership gender gap on our Facebook page, LinkedIn Leading Women group and company page, and also Tweet them out.
We then share the the best of the best here on our blog!
How to Create Non-linear Career Advancement Opportunities for Learners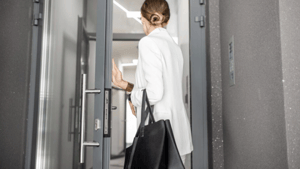 Training Industry
#WeCanHelp! Leading Women can help you create programs that help create more opportunities for advancement.
"For example, in Udemy's 2018 "Millennials at Work" survey, 42% of respondents said learning and development is the most important benefit when deciding where to work. However, less than half said their employers provide learning opportunities. But despite wanting to grow professionally and advance their careers, a recent Champlain College survey found that only 46% of adults see an opportunity to advance in their current job."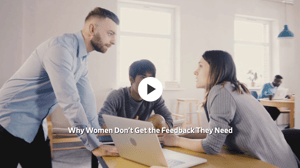 The Wall Street Journal
We at Leading Women have been saying this since 2003...
"Research shows that getting ahead requires constructive criticism—and that many women don't get those frank assessments..."
Why it matters what pronouns you use to refer to people and what to do if you slip up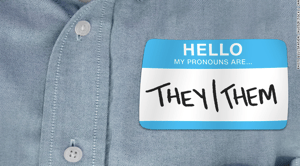 CNN
"... Sure, it might feel a little uncomfortable at first, especially if you're not used to thinking about gender identity as distinct from a person's biological sex.
Ultimately though, normalizing the practice of sharing or asking about pronouns helps build a more supportive and inclusive environment for intersex, transgender and non-binary people. It lets those folks know that you see them and respect who they are
..."
NASA Highlights Woman on the Moon with New Artemis Program Art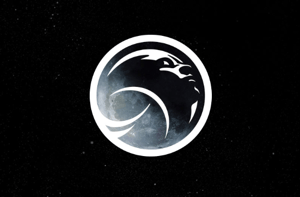 Space.com
"NASA has drawn a woman on the moon to represent its effort to land the first American woman on the moon.
The space agency on Wednesday (Oct. 23) revealed new artwork symbolizing its Artemis program to send the first humans to the moon since the Apollo astronauts 50 years ago. In Greek mythology, the goddess of the moon, Artemis, was the twin sister of Apollo.
"The Artemis logo looks, quite frankly, like a modern version of the traditional Apollo logo," said NASA Administrator Jim Bridenstine, speaking to an audience of young professionals and college students as part of a panel discussion at NASA Headquarters in Washington, DC on Wednesday. "The new Artemis logo came from that inspiration and if you look at the [Apollo] logo, you can tell we are going from the Earth, in fact, to the moon.""
Read ON!
Leading Women Announces Launch of Conference Services Division and Introduces #ConferenceInABox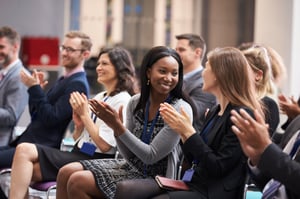 Leading Women
"...Organizations can now select single sessions or content for full days, half days, multiple tracks or the entire event, through a menu-style offering of Keynotes, Interactive Workshops, TED Talk-style sessions, Panel Discussions, Facilitated Networking, and Learning Labs. Event management, logistics and marketing will also be available through a strategic partner—making Leading Women a one-stop shop for organizations, associations, event & conference planners to source and deliver relevant and timely leadership development content complemented with actionable plans that have proven successful for companies worldwide.
"We are excited to once again be positively disrupting women's leadership development by offering access to our most requested leadership development content, essential for women who aspire to leadership roles," says Kelly Lockwood Primus, President & COO of Leading Women. "We have been working with corporate clients for years and have achieved great success in moving more women into leadership roles. It is time to offer our career-altering programs to much larger audiences in order to exponentially accelerate this trend..."