On a timely basis we curate fabulous articles about closing the leadership gender gap on our Facebook page, LinkedIn Leading Women group and company page, and also Tweet them out.
We then share the the best of the best here on our blog!
Fortune 500 List Released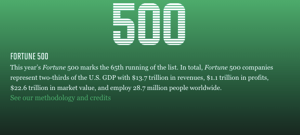 Fortune
And after a two year slump, this year (as of June 1) 33 companies will be led by female CEOs—the highest total ever!
#13

General Motors -

$147,049

#33

Anthem -

$92,105

#38

IBM -

$79,591

#60

Lockheed Martin -

$53,762

#74

Best Buy -

$42,879

#81

Oracle -

$39,831

#92

General Dynamics -

$36,193

#99

Progressive -

$31,979

#108

Northrop Grumman -

$30,095

#126

Duke Energy -

$24,116

#156

Kohl's -

$20,229

#167

Occidental Petroleum -

$18,934

#173

Synchrony Financial -

$18,253

#191

CDW -

$16,240.5

#209

Ross Stores -

$14,983.5

#212

Land O'Lakes -

$14,936.2

#244

Guardian Life Ins. Co. of America -

$13,014.9

#251

Reinsurance Group of America -

$12,875.7

#258

Bed Bath & Beyond -

$12,349.3

#261

J.C. Penney -

$12,019

#331

Hertz Global Holdings -

$9,504

#347

Veritiv -

$8,696.2

#351

Thrivent Financial for Lutherans -

$8,635.2

#356

Jones Financial (Edward Jones) -

$8,594

#362

Yum China Holdings -

$8,415

#391

Hershey -

$7,791.1

#413

KeyCorp -

$7,393

#423

Graybar Electric -

$7,202.5

#426

Celanese -

$7,155

#440

CMS Energy -

$6,873

#449

Ulta Beauty -

$6,716.6

#460

Advanced Micro Devices -

$6,475

#495

Williams-Sonoma -

$5,671.6
Medical student evaluations appear riddled with racial and gender biases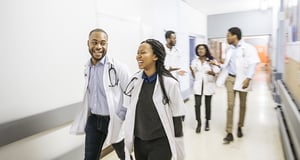 Science News
"Men are "scientific," women are "lovely" and underrepresented minorities are "pleasant" and "nice." If those sound like stereotypes, they are. But they're also words commonly used to evaluate medical students, a study finds.
Analysis of nearly 88,000 evaluations of third-year medical students written from 2006 to 2015 revealed evidence of implicit bias. White women and underrepresented minority groups were more often described by words about their personalities, while men were evaluated with more words describing their competency."
Does Your Leadership Style Support Diversity?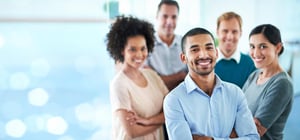 CIO
"As Kelly Primus, COO and President of the

Leading Women

consultancy, points out, when everyone in a company feels included, collaboration goes up and so does innovation, which in turn boosts the bottom line.

'By adding diversity and being inclusive about it, you have all of these other perspectives,' explains Primus. 'The whole point about diversity and inclusion is that it brings such new and dynamic perspectives, that it makes such a huge difference to the way a company performs.'

One of the barriers to getting more diversity not only into the company but also into the decision-making process is a lack of role models for women and people of color. That goes not just for within individual companies, but also entire industries."

Read ON!
All-male boards are now out of our portfolio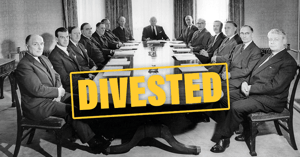 Women's Agenda
"On 1 May 2019, Future Super became the first super fund to completely exclude investments in companies that have no women on their boards, Emily Flood writes.
There is a figurative mountain of evidence to support the value of increasing diversity at all levels of a business. A report by McKinsey & Co found that companies with strong diversity have better competitive performance, talent management, and risk mitigation..."
Read ON!
Women's hockey stars to boycott pro leagues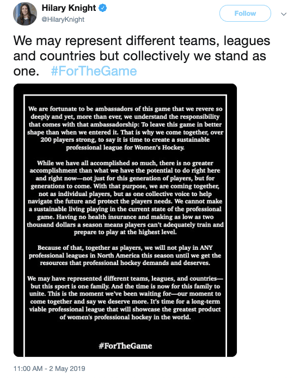 ESPN
"More than 200 women's hockey players -- including Team USA stars Hilary Knight and Kendall Coyne Schofield and Canada's Marie Philip-Poulin -- have announced they will not be playing in a professional league next season.
'We cannot make a sustainable living playing in the current state of the professional game,' the statement read, which was released by individual players on social media Thursday. 'Having no health insurance and making as low as two thousand dollars a season means players can't adequately train and prepare to play at the highest level.'"
Magazine ranks top companies for multicultural women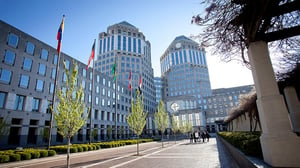 The Business Journals
Congratulations to Verizon, a Leading Women partner, for making the top 10 list for Multicultural Women!
"Working Mother magazine has named its 2019 Best Companies for Multicultural Women.
The top 10 companies are: Procter & Gamble. Accenture, ADP, Anthem, IBM, L'Oreal, New York Life, Verizon, Visa and Wellstar.
The honor recognizes U.S. companies that create and use best practices in hiring, retaining and promoting multicultural women. The 50 winners will be featured in the June/July issue of Working Mother and at workingmother.com."