On a timely basis we curate fabulous articles about closing the leadership gender gap on our Facebook page, LinkedIn Leading Women group and company page, and also Tweet them out.
We then share the the best of the best here on our blog!
Today's Girls are Tomorrow's Leaders - Victoria Waterman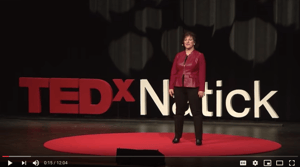 TEDxNatick
Congratulations to Leading Women's friend, Victoria Waterman, CEO of Girls Inc. of Worcester, on her TEDxNatick talk! If you have not watched it, please do, and then share it with your friends and colleagues
"...The change we seek needs to start now, and it starts with each of us. There are a number of ways of doing that but my experience has shown me we need to focus on G.I.R.L.S:
G

is for Grit. And girls need it! Being gritty means learning from mistakes and being resilient.
I

is for Introduce. Introduce them to a pro-girl organizations that teach girls to be healthy, educated, and independent.
R

is for Role model. Take a hard look at how biases may be affecting your attitudes, actions, and language and be a positive role model.
L

is to Lift her as you climb. Extend a hand and bring her up the ladder with you.
S

is for Smart ASK. Encourage and teach girls how to ask for what they need or want.
Imagine - if girls stepped on the first rung of that ladder with confidence in asking for what she wants, maybe we won't have to wait at least 40 years to see parity in pay and leadership...."
Gender pay gap is shrinking, but not for all women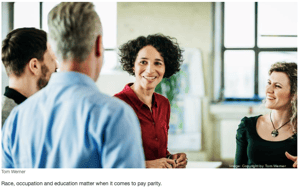 The Business Journals
"...Gender pay gap is shrinking, but not for all women -The largest gap is for African American, Hispanic, and American Indian and Alaska Native women. Women who identify as a member of these groups earn roughly 74 cents for every dollar compared to white men, while white women earn 80 cents and Asian women 93 cents, Payscale found..."
Constructing a place for female architects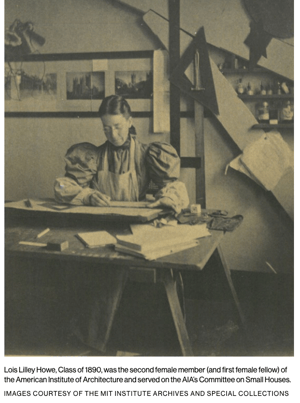 MIT Technology Review
"When Lois Lilley Howe's male colleagues left her architecture firm in 1900, she proved she didn't need men to run a thriving practice...
...Not content to focus only on renovating genteel homes, she actively sought out public architecture projects as well. During World War I, the firm contributed to the war effort by building a cafeteria at Camp Devens and by designing and building—and then volunteering at—a canteen on Boston Common that was near the firm's Tremont Street offices. Meanwhile, Howe and her colleagues were eager to help address urban housing problems and to provide much-needed housing stock for middle-class families. As part of their practice, they began concentrating on designing smaller, more efficient homes...."
Female Public Servants on TV Increase Political Participation, Study Finds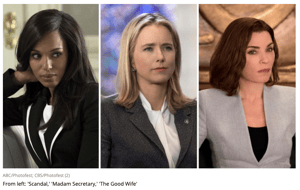 The Hollywood Reporter
Representation matters not only in media, but across the board - we are looking at you senior management and boards.
"To test their hypotheses, the authors recruited dedicated viewers of the three female-led political dramas. "We were really interested in these three shows in particular because they're different than a lot of other content that we see on American television right now in that they show women in political TV shows in positions of leadership," Hoewe, who is also a big Madam Secretary fan, tells The Hollywood Reporter. "We were curious to see if those shows could have any kind of impact on the people who watch them." (HBO's Veep wasn't chosen, Hoewe explained to THR, because it was a comedy, which produces different feelings in viewers...
...The results, the authors writes, proved all hypotheses except their guess that viewers' increased feelings of political self-efficacy would lead them to participate more politically: Political dramas featuring female leads did transport viewers and produce parasocial relationships that increased feelings of political self-efficacy and political interest. Political interest then increased political participation. "Taken together, these results indicate that the influence of political dramas, particularly those featuring women in lead roles, can lead to increases in political engagement through the transportation experienced and the parasocial relationships formed while watching these shows," the authors wrote.
Read ON!
Is your organization ready for Gen Z?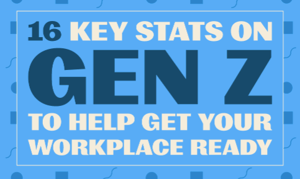 Leading Women
Check out the recent guest blog from our friends over at Fundera.
"If you thought work from home days and instant messaging at work were the only changes coming to the modern workplace, you might just be surprised. Millennials now make up a large portion of today's workforce, and a new generation is on the horizon. Generation Z is the latest wave of professionals to hit the job market. Born in 1997, most have no memory of a world without cell phones, and carried iPhones in their pockets as young as 10 years old. This brings many business leaders and managers to wonder: how will the workplace continue to change? While Gen Z is still fairly young, there are already some distinctive differences between them and earlier generations."