On a timely basis we curate fabulous articles about closing the leadership gender gap on our Facebook page, LinkedIn Leading Women group and company page, and also Tweet them out.
We then share the the best of the best here on our blog!
These Are the 12 Fortune 500 Companies With Zero Women on Their Boards
Fortune
Let me break it down for you:
3 boards have gender parity+
485 boards that have < 49% women
12 boards have ZERO women
"But the 488 Fortune 500 companies not mentioned here should not necessarily assume moral high ground. Firms on the 2018 ranking control a combined $21.6 trillion in market value in a nation that's 51% female. Yet as of March 31, just three boards on this year's list had reached gender parity or better, according to Equilar. Estée Lauder's board is nearing that esteemed territory. With Tejada and Hyman, its female representation reached 47%. "
These Are the Women CEOs Leading Fortune 500 Companies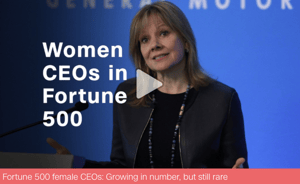 Fortune
"After reaching an all-time high of 32 in 2017, the number of female Fortune 500 chiefs has slid back down to 24. That's a one-year decline of 25%.
...
Happily, there were also some newcomers to the—far too exclusive—club this year: Ulta Beauty's Mary Dillon, Kohl's Michelle Gass, Yum China's Joey Wat, and Anthem's Gail Boudreaux. Dillon, who appeared on Fortune's list of Most Powerful Women for the first time last year at No. 48, has been running the cosmetics company since July 2013, though this is the first time that Ulta has appeared on the Fortune 500. The other three CEOs have been appointed in the past year."
What's Behind the Decline in Female CEOs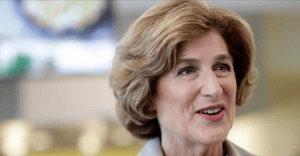 Wall Street Journal
"Significantly changing the absolute figures of women in the near term will be tough, say CEO recruiters and business leaders. Many companies haven't sufficiently stocked the pipeline with potential women leaders to bolster their ranks in any consistent way, let alone replace departing female CEOs with other women."
The Key to Getting Much Richer Is All About How You Treat Women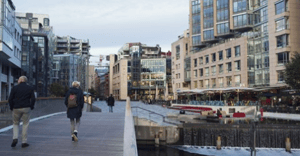 Bloomberg
Equal treatment of women drives big wealth gains - we've been saying this for years!
"'The Nordic countries are an inspiration,' Angel Gurria, secretary general of the OECD, said in prepared comments. He pointed to structures designed to support families as being key.
The region, which coincidentally also tends to top world happiness indexes, has spent the past 50 years bringing more women into the workforce in a shift that has added as much as 20 percent to economic growth per capita, the OECD estimates. The Paris-based organization says continued progress on gender equality in the labor market could add another 30 percent to economic growth rates by 2040."
'Smiley' emojis in formal workplace e-mails could create frowns, says Ben-gurion University study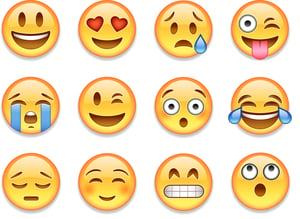 AMERICAN ASSOCIATES, BEN-GURION UNIVERSITY OF THE NEGEV
We've been saying it since the dawn of emojis - now a study verifies:
"Our findings provide first-time evidence that, contrary to actual smiles, smileys do not increase perceptions of warmth and actually decrease perceptions of competence,"
The Subtle Sexism Of Your Open Plan Office
Co.Design
This kind of all-glass, no-privacy environment leads to a subtle kind of sexism, where women are always being watched and thus judged on their appearances, causing anxiety for many employees. One woman named Pat told the researchers that the men on her team used to "mark" the attractiveness of young women coming into the office for interviews. "Visibility enabled these men to judge and rank women according to their sexual attractiveness, just like men on the nudist beaches," the researchers write.
Privacy Policy
Leading Women
Leading Women take is committed to protecting and respecting your privacy. We have updated our Privacy Policy to make our policies more clear to you, and to comply with the new General Data Protection Regulation (GDPR) law in the European Union (EU).
Please take a moment to familiarize yourself with our data collection and storage policies and our commitment to keeping your information secure.
If you have any questions or concerns please contact us at info@leadingwomen.biz.