On a timely basis we curate fabulous articles about closing the leadership gender gap on our Facebook page, LinkedIn Leading Women group and company page, and also Tweet them out.
We then share the the best of the best here on our blog!
CNBC and LinkedIn Release Results of First-Ever Joint Gender Gap Survey
CNBC
How can men in finance (who make daily decisions based on data) "believe" things about women's opportunities that aren't true?
-Susan
CNBC, First in Business Worldwide, and LinkedIn, the world's largest professional network, today announced the results of a first-ever "Closing the Gap" survey. For the inaugural survey, CNBC and LinkedIn focused on women in finance. Together, they polled over 1,000 LinkedIn users who work in financial services to examine gender disparities within the industry.
Key findings from the "Closing the Gap: Women in Finance" survey presented by CNBC and LinkedIn include...
Spain Sets a New Benchmark in Gender Equality: A Cabinet That's 65% Women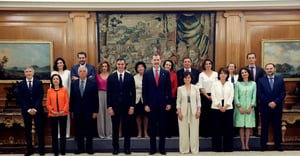 Fortune
"... Most significantly, however, the cabinet, which includes 11 women and six men, is the country's first majority-female cabinet since the country returned to democracy after the 1975 death of dictator Francisco Franco. Among the 11 women is Carmen Calvo, Spain's new deputy prime minister and equalities minister, responsible for gender equality.
Sánchez said that his government would be "unmistakably committed to equality," and would reflect the growing movement for gender equality in Spain spurred by a feminist strike on International Women's Day earlier this year..."
11 Inspiring Quotes From LGBTQ Executives For A New Generation
Forbes
"Leadership comes in many forms. In the past, leadership within the LGBTQ community was in risking coming out, protesting and political activism. More recently, it's sharing our stories with students on college campuses, in the media and in the boardroom.
Much of the progress for LGBTQ equality being made is because businesses see the value in having a diverse and engaged workforce. Business, such as Amazon, JP Morgan and The Gap understand that when employees feel safe enough to be themselves, then both their bottom line improves and their customers are happier. Employees who don't have to waste energy hiding parts of themselves have more energy to produce better work.
The good news is that we are seeing more business leaders coming out and identifying themselves as LGBTQ. Their courage and leadership send the message that we have the opportunities, we have the choice to become the next generation of business leaders, LGBTQ business leaders..."
Here's the clearest picture of Silicon Valley's diversity yet: It's bad. But some companies are doing less bad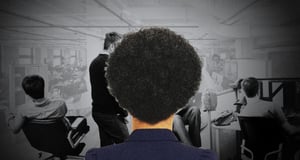 Reveal
Diversity in tech ranging from bad to less bad. "A first-of-its kind analysis of 177 of the largest SF Bay Area tech firms by Reveal from The Center for Investigative Reporting found that while racial and gender disparities are grave, many companies haven't been held back by conventional excuses."
4 Reasons Why Arab Women Join STEM Fields & 5 Challenges They Face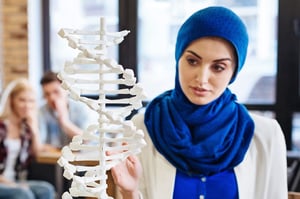 About Her
"While the number of male and female college graduates is fairly equal – 5.1 million women versus 5 million men – Arab women outperform men in all fields, including the hard sciences, according to a 2012 report from the Organization for Economic Cooperation and Development (OECD) on "Gender Equality in Education, Employment and Entrepreneurship." The United Nations Educational, Scientific and Cultural Organization (UESCO) also found women made up well over half the science graduates in a number of Arab countries, even reaching 72 percent in Saudi Arabia. Plus, the share of female graduates in the sciences is higher in the Middle East than it is in Western Europe."