On a timely basis we curate fabulous articles about closing the leadership gender gap on our Facebook page, LinkedIn Leading Women group and company page, and also Tweet them out.
We then share the the best of the best here on our blog!
Leading Women is one of the 'Top 20 Women In Leadership Blogs, Websites & Newsletters in 2018'
Feedspot
Our friends over at Feedspot have compiled their 2018 Top 20 List of The Best Women In Leadership Blogs from thousands of Women In Leadership blogs on the web using search and social metrics.
These blogs are ranked based on following criteria
Google reputation and Google search ranking
Influence and popularity on Facebook, twitter and other social media sites

Quality and consistency of posts.

Feedspot's editorial team and expert review
And Leading Womnen's Blog is #11!
The Asia-Pacific region's gender parity imperative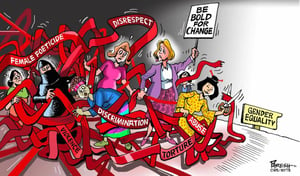 The Japan Times
"...But equality at work goes hand in hand with gender equality in society. While there have been notable advances in girls' education and health, women across the region remain subject to traditional attitudes that define their primary role as being in the home. As a result, women often lack access to the financing needed to start or expand a business and to the training needed for the modern labor market.
To be sure, tackling gender inequality is a complex, long-term challenge that requires broad social engagement. But there are five areas in the Asia-Pacific region where governments, companies and nongovernmental organizations could start to make meaningful progress..."
Why women need mid-career mentors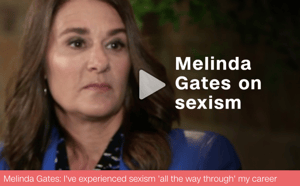 CNN
"Leadership comes in many forms. In the past, leadership within the LGBTQ community was in risking coming out, protesting and political activism. More recently, it's sharing our stories with students on college campuses, in the media and in the boardroom.
Much of the progress for LGBTQ equality being made is because businesses see the value in having a diverse and engaged workforce. Business, such as Amazon, JP Morgan and The Gap understand that when employees feel safe enough to be themselves, then both their bottom line improves and their customers are happier. Employees who don't have to waste energy hiding parts of themselves have more energy to produce better work.
The good news is that we are seeing more business leaders coming out and identifying themselves as LGBTQ. Their courage and leadership send the message that we have the opportunities, we have the choice to become the next generation of business leaders, LGBTQ business leaders..."
What Female CEOs Need to Succeed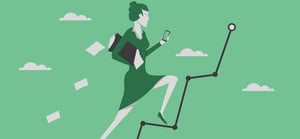 Inc.
We could not agree more! The responsibility of change should not be shouldered by women, but rather mangers in the organization.
"The authors say that current CEOs who understand their potential to influence the performance of a female successor should replicate those practices. "We often ask what women can do" to increase their numbers in the corner office, Joshi says. "Women have made extraordinary gains in education, in human capital, in every domain. I think it is now up the organizational leaders to act.""
Managing New Job Transitions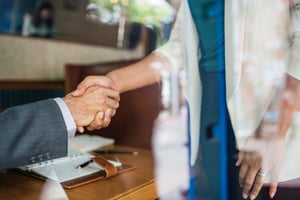 Leading Women
You've taken a new job. Congratulations!
Now you have to gracefully exit your old position and transition into the new. For both, our leadership definition is a useful guide.
"Leadership is using the greatness in you to achieve and sustain extraordinary outcomes by engaging the greatness in others."
The Gutsy Girl Handbook: Your Manifesto for Success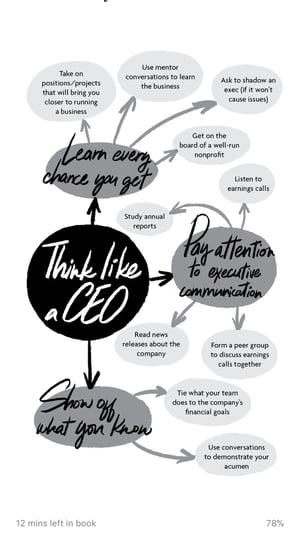 Goodreads
Kate White's 'The Gutsy Girl Handbook' is a terrific read full of practical career success guidance. It was an honor to be interviewed and to have my thoughts included.
-Susan
"Twenty-two years ago Kate White wrote the bestselling career bible Why Good Girls Don't Get Ahead but Gutsy Girls Do, and helped thousands of women push their success to the next level. Now a new generation of women, still eyeing the pay gap and glass ceiling, needs its own set of rules for today's modern workplace.

In THE GUTSY GIRL HANDBOOK White presents the nine core principles that have guided her career, offering dozens of straightforward, doable strategies for women in any field and at any stage in their professional lives. Drawing on original research, and sharing new success stories and never-before told examples from her time as the editor-in-chief of Cosmo, White inspires women to own their excellence, break the rules (or make their own), ask for the money and opportunities they deserve, and refuse to apologize for who they are and what they want.

THE GUTSY GIRL HANDBOOK is a resource for women who want to build confidence, negotiate a great salary and perks, manage meetings, mansplaining, and interruptions, and create game-changing "notice me" ideas. This all-new, accessible handbook is a great gift for graduates, and a must-read for professional women of all levels."
How This Fortune 100 Executive Is Diversifying The Technology Industry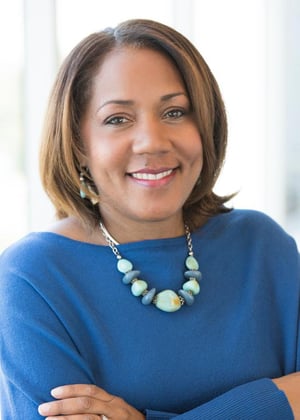 Forbes
"... Whye leads Intel's $300M Diversity in Technology initiative to increase the representation of women and underrepresented minorities and improve employee inclusion and retention. The goal is for Intel to reach full representation of women and underrepresented minorities in its U.S. workforce. "Someone in this role should have a willingness to listen, to learn and to be uncomfortable sometimes," she says, "We should work to create inclusive spaces where different voices can be heard, because at the heart of engineering, designing great products and making sure that you connect with your customers, is diversity of thought. This change is extremely important to the company, to its revenue and to our nation." We spoke about her career path and advice and the importance of creating inclusive companies..."
What is the glass cliff, and why do so many female CEOs fall off it?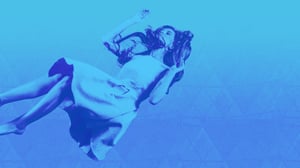 Fast Company
"Once the glass ceiling is shattered, there's no guarantee that a female CEO won't step or be pushed off the glass cliff.
The glass ceiling is notoriously hard for women in leadership to shatter, but there's another phenomenon that the few women who do break the glass ceiling face: the sharp precipice known as the glass cliff.
You're forgiven if you're not familiar with the term, because it's a relatively new addition to the workplace vernacular. Coined in 2005 by Michelle Ryan and Alex Haslam of the University of Exeter, it was a response to a report in the U.K.'s Times that contended "corporate Britain would be better off without women on the board" after analyzing the performance of 100 companies on the London Stock Exchange, and concluded that those with the most women were underperforming..."
Male Allies in STEM: How to Recognize Them &
How to Become One
Leading Women
This blog is a departure in this way. Because it is a capstone for one of our Reverse Mentoring programs, it is a compilation of articles written by women and men on what it takes to be a great male ally for women in STEM. And rather than focus on who male allies are, the positions they hold or an academic definition of the term "male ally," here we focus on what male allies (and others) do to support the creation of level playing fields for women (especially those in STEM)...