On a timely basis we curate fabulous articles about closing the leadership gender gap on our Facebook page, LinkedIn Leading Women group and company page, and also Tweet them out.
We then share the the best of the best here on our blog!
International Women's Day is coming. Let's get ready. March 8, 2018 - #PressforProgress
International Women's Day
"Collective action and shared responsibility for driving gender parity is what makes International Women's Day successful. Gloria Steinem, world-renowned feminist, journalist and activist once explained "The story of women's struggle for equality belongs to no single feminist nor to any one organization but to the collective efforts of all who care about human rights."
Started by the Suffragettes in the early 1900's, the first International Women's Day was celebrated in 1911. International Women's Day belongs to all communities everywhere - governments, companies, charities, educational institutions, networks, associations, the media and more. Whether through a global conference, community gathering, classroom lesson or dinner table conversation - everyone can play a purposeful part in pressing for gender parity.
So make International Women's Day YOUR day and do what you can to truly make a positive difference for women. Press for Progress!"
Worldwide Business with kathy ireland® Discusses Empowering Women in the Workplace with Leading Women, LLC
Leading Women
Just in time for International Women's Day, Worldwide Business with kathy ireland® announced an exclusive story featuring our CEO and Founder, Susan Colantuono. Susan will be discussing the importance of closing the gender gap that exists within various industries, sectors and companies.
Tune in to Fox Business Network as sponsored content on Sunday, March 4, 2018 at 5:30pm EST and Bloomberg International at 7:30am GMT, 10:30am D.F. and 3:00pm HKT.
Leading Women has helped global corporations solve their Gender Diversity Business Imperative with research-based solutions to close the leadership gender gap.
If you would like to learn more about how Leading Women's programs can help you reach your goals, contact us.
Nokia's Head of Diversity: How We Leveled The Playing Field For Women in STEM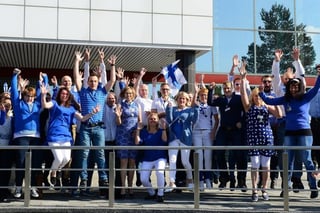 Glassdoor
We at Leading Women are honored to be a partner on Nokia's journey!
-Susan
"Top global telecommunications giant, Nokia, takes workplace diversity extremely seriously. Their purpose is to create technology that is connecting the world, but what you don't know is how they are connecting employees and giving them a platform in which to speak up, be heard and become role models within the company.
Their Glassdoor ratings stacks up pretty well too. Nokia's overall rating of 4.0 is well above the average site rating at 3.4/5. Their CEO, Rajeev Suri, has an approval rating of 90 percent (at time of writing) which is, again, well above the site average of 68 percent.
To find out more, we managed to gain an exclusive interview with Pascale Thorre, Nokia's Head of Global Diversity and Inclusion to discuss game-changing diversity strategies, caring about employees and how they want to extend that duty of care to family members."
Even among Harvard MBAs, few black women ever reach corporate America's top rungs
Chicago Tribune
"Yet they also recognized openly they couldn't "be themselves" at work with the same nonchalance as their average middle-age white male peer. Instead, they had to pay careful attention to remaining flexible, navigating internal politics and paying attention to the responses of others at all times with a sophisticated emotional intelligence.
Investors push corporate boards to add women, people of color
If that sounds exhausting, it is. "We heard that," she said. She pointed to one senior woman they interviewed who is quoted in the article saying "I'm forever exhausted by people thinking the reason I have the senior role I'm in is that I'm black, not that I'm excellent."
Their research also found that many of the women had careers characterized by lateral moves and changes in industry or employer to get ahead. They displayed uncommon resilience, were adept at being able to view how others were seeing them, built relationships with managers who advocated on their behalf and worked in organizations that gave them room to slip up."
Why paying mothers more could fix the gender pay gap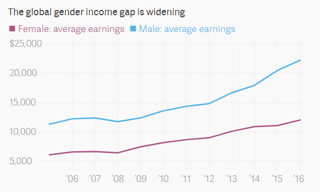 World Economic Forum
"Holiday babies, post-tenure pregnancies and "May" children. These are some of the labels that get attached to women in academia who plan on having children. Many women in academia share a common burden of scheduling their maternity plans: to survive and advance through the faculty ranks, they tend either to give birth during vacation time (which starts in the month of May for a lot of universities). Or they postpone their motherhood status to the end of their probation period, once they have achieved tenure.
There are a few institutions, however, that offer more generous maternity benefits. By comparing the benefits offered by different institutions, it's clear that the better the package, the better it is for the career paths of female academics. This, in turn, helps close the salary gap between male and female academics.
By contrast, poor maternity pay leads to an under-representation of women in higher academic positions, lower salaries, lower research outcomes and promotion, as well as lower fertility rates and higher rates of family dissolution."
The glass-ceiling index
The Economist
"#PRESSforProgress is the theme of this year's International Women's Day on March 8th. As our sixth glass-ceiling index shows, disparity between countries remains wide. But women have made some progress towards equality in the workplace in the past year.
The index ranks the best and worst countries to be a working woman. Each score is based on average performance in ten indicators: educational attainment, labour-market attachment, pay, child-care costs, maternity and paternity rights, business-school applications and representation in senior jobs (in managerial positions, on company boards and in parliament). "
This Tamora Pierce Series Helped Me Understand How It Feels To Be The Only Woman In The Room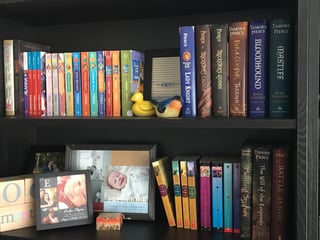 Bustle
This take on the the Protector of the Small series is spot on, and the quartet is well worth the read for any person who has not picked them up. I have read and reread them every year since they have been published. It explains a lot!
-Samantha
"There's a lot of advice to be found in books for women who work in male-dominated workplaces: lean in, be a girlboss, find your magic, etc. But, to be honest, I learned the most about working in male-dominated spaces from books I read while I was still a child — namely, Tamora Pierce's fantasy novels, and especially the Protector of the Small series. ...
And through it all, Kel continues to prove that women deserve a seat at the table, and that women bring their own unique skills to any workplace. She excels in her training, she takes charge, and she heroically saves the day time and time again. She even begins a campaign to end bullying at the school, and when asked why she worked so hard on her own instead of asking for help, she replies, 'I thought maybe I saw it differently because I'm a girl.'"
New Research: Women Aren't Paid Less Because They Have More Flexible Jobs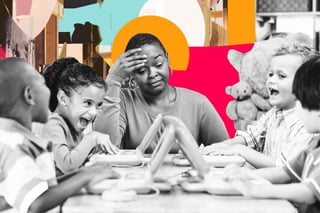 Slate
"They work in low-paying jobs because they have no other choice.
So what does this all mean? It means that workers in female-dominated workplaces are paid less, and they are worse off in having access to family-friendly policies that enable them to maintain their careers while meeting demands at home. This may also explain why so many women have to end up working part-time when they have children—it isn't an unfettered life choice, but precisely because other options that can help them balance work with family life are not available to them. They have no other option but to reduce their hours. And in many countries, including the U.S., part-time work is usually accompanied by, you guessed it, lower pay."