On a timely basis we curate fabulous articles about closing the leadership gender gap on our Facebook page, LinkedIn Leading Women group and company page, and also Tweet them out.
We then share the the best of the best here on our blog!
5 Things Women Can Do to Become CEO of a Company
Fortune
This article in Fortune reflects exactly what Leading Women found in our research:
Career Success Factors:
Lessons from the F500 Women CEOs
To learn more about our reserach on closing the leadership gender gap, contact us today!
"So what does it take for a woman to ascend to the top of the corporate ladder? A forthcoming study by the recruiting firm Korn Ferry, in partnership with the Rockefeller Foundation, identifies several key factors.
In interviews with 57 female CEOs of Fortune 1000 companies—38 who currently hold the title, 19 who did recently—one particular commonality stood out: 65% of the women surveyed said they'd never thought about being a CEO until someone else told them they had that potential. And just 9% of the women said they'd always wanted to be CEO..."
New Research: Diversity + Inclusion = Better Decision Making At Work
Forbes
"To topline it, our research shows a direct link between inclusive decision making and better business performance:
• Inclusive teams make better business decisions up to 87% of the time.
• Teams that follow an inclusive process make decisions 2X faster with 1/2 the meetings.
• Decisions made and executed by diverse teams delivered 60% better results."
A dad's take on parenting, feminism & the unfair advantages of being a man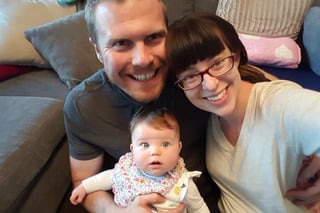 Women's Agenda
"I am convinced there is only one way to truly disrupt the male matrix: by reprogramming it from the inside. We need to get men out of the matrix, to see the barriers for what they are and get them fighting for change.
We don't need more loud-mouthed men proclaiming to be feminists: there are enough of those in our communities and workplaces. We need quiet achievers, in our workplaces, communities and families who lead by example, and change things by directly doing the reprogramming themselves."
Gender Pay Gap Narrows Significantly for the First Time Since Recession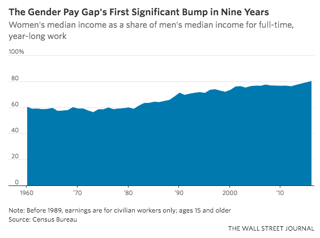 Wall Street Journal
Good news, but we still have a long way to go... Lead ON!
"The gap between the median income women and men make in the U.S. narrowed significantly for the first time since the recession.
Men ages 15 and older employed full-time brought in a median income of $51,640 in 2016 for year-round work, compared with the $41,554 median income women made, adjusted for inflation, the Census Bureau said Tuesday.
This pushes the widely cited female-to-male earnings measure to 80.5%—or 81 cents for every dollar a man makes—up 0.9 percentage point from 79.6% in 2015."
A New Report Shows Black Women's Influence at Work and on the Web
Fortune
"... African-American Women: Our Science, Her Magic was unveiled today at an event in Washington, D.C. that featured Congresswoman Maxine Waters and the Congressional Black Caucus Foundation. The report, which marks only the second time Nielsen has focused on the consumer behavior of black women, found that black households are on track to spend some $1.5 trillion by 2021.
Some key findings:
64% of black women agree their goal is to make it to the top of their profession (95% higher than non-Hispanic white women)
55% agree a company's environmental record is important in their purchasing decisions (13% higher than non-Hispanic white women)
58% agree that they don't mind giving up their personal time for work (20% higher than non-Hispanic white women)
49% of black women say that they enjoy learning about financial products or services from others, and that they regularly read financial news or financial publications (34% higher than non-Hispanic white women)
59% of Black women agree they are willing to pay more 
for a product that is environmentally safe (2% higher than non-Hispanic white women)
58% agree
 they are willing to give up convenience in return for a product that
is environmentally safe (13% higherthan non-Hispanic white women)
Black donors gave away 25% more of their incomes than white donors, and nearly two-thirds of black households make charitable donations, worth a total of about $11 billion per year. (Stat courtesy of W.K.

Kellogg

Foundation and Rockefeller Philanthropy Advisors)"
Susan L. Colantuono Gives Keynote at AIA Women's Leadership Summit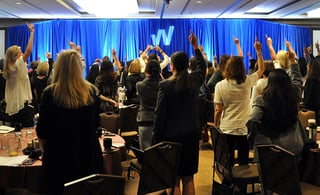 Architectual Record
What an honor to share tips for Creating Tailwinds with the 400+ architects at AIA Women's Leadership Summit. --Susan
"...Architects gathered this past weekend for the AIA Women's Leadership Summit (AIAWLS)—a gathering with a focus on "creating tailwinds" to advance women's pathways to leadership. This year's sold-out conference in Washington, D.C., is the fifth iteration of the AIAWLS, which started as an effort by the Women's Principals Group of the Boston Society of Architects to share and learn from examples of female success in the profession.
Through sessions that explored topics such as the business case for inclusive workforces (in short, the more diverse a firm is, the more profitable and successful it will be), the conference brought together women in leadership roles to share their experiences with their peers. Studio visits to D.C.-based firms and to the local offices of multi-national firms highlighted inclusiveness in real-world settings, and a keynote address from Susan L. Colantuono, CEO of Leading Women, galvanized attendees to recognize their own leadership qualities as a means of generating internal momentum..."
Read ON!
Research Participation Request
Leading Women
Leading Women is supporting Pavitra Kavya's research
on women leaders and how their maternity leave experiences, shaped their future growth to management roles and we hope you will participate.
She has a short formal interview format.
Please contact her to arrange a time for discussion or to discuss further.