On a timely basis we curate fabulous articles about closing the leadership gender gap on our Facebook page, LinkedIn Leading Women group and company page, and also Tweet them out.
We then share the the best of the best here on our blog!
The key to closing the gender gap? Putting more women in charge
World Economic Forum
"While women worldwide are closing the gap in critical areas such as health and education, significant gender inequality persists in the workforce and in politics. Given current rates of change, this year's Global Gender Gap Report estimates it will be another 217 years before we achieve gender parity.
As part of its workforce gap analysis, the World Economic Forum turned to LinkedIn to better understand the trends in gender equality across the workforce. Thanks to our unique insight into real-time workforce trends, LinkedIn can provide more depth, nuance, and timeliness than the sort of data historically gathered by governments or NGOs. Our data provides insight into the role women leaders play in driving overall economic equity and participation..."
Check out the WEF's 2017 Global Gender Gap Report and Leading Women's take on this year's report here.
Q&A With Caryl Shuham, Corporate Counsel at Moss

Daily Business Review
"Caryl Shuham began her professional career as a civil engineer and "quickly learned" the quiet but isolated life of a cubicle dweller wasn't for her.
'I was too much of a 'people person' to do calculations and drafting on my own each day," she said. "I decided to go to law school with the expectation of pursuing a legal career that would utilize my engineering background.' ..."
Let's Stop Talking About "Female" Leadership Traits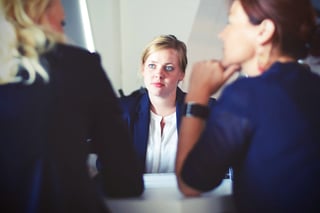 Leading Women
"Recently, a podcast host asked me if I'd be interested in doing an interview on gender differences in leadership styles. More specifically, the host wanted me to chat about how women are much more inclusive leaders than men. On the surface, this seems like a positive development for women, and something that's worth crowing about. It's also got a lot of traction: viewing women as more inclusive leaders seems like something that will finally get them into the C-suite en masse, no?
I declined.
No matter how positive it might seem on the surface to point out the "innate" characteristics of female leaders, it never leads to the kind of change we want. Read on to learn about the sinister side of gender essentialism, and how defining women leaders differently doesn't serve them..."
Swiss firms set goals to get more women into top roles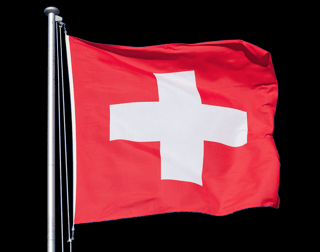 Reuters
"Swiss firms from food and beverage giant Nestle to banking groups UBS and Credit Suisse pledged new goals on Tuesday to support and promote women.
While Switzerland has Europe's second-highest proportion of women in the workforce, it trails global standards on gender diversity in boardrooms and in management positions.
Consultancies EY, Deloitte and PwC and staffing agency Adecco all committed to increase female leadership in their Swiss businesses to between 20 and 35 percent by 2020. ..."
The Tech Industry's Gender-Discrimination Problem
The New Yorker
"... This inhospitable climate is partly a result of tech's hugely imbalanced gender ratio. Studies estimate that women make up only a quarter of employees and eleven per cent of executives in the industry. There have, of course, been other male-dominated fields notorious for similar behavior, including Wall Street and Madison Avenue. But part of what differentiates tech is the industry's self-regard, as a realm of visionary futurists and tireless innovators who are making the world better. Without irony, they tell themselves, "Don't be evil," parroting Google's code of corporate conduct. In many ways, the tech world does represent the future: it has attracted a generation of the most promising engineers, scientists, and coders and paid them handsomely, all but assuring that they will have influence over the nation's ideas and values for years to come. It's deeply troubling, then, that many of these companies and their C.E.O.s have created an internal culture that, at least when it comes to sexual harassment and gender inequality, resembles the Mad Men era, without the skinny ties and Martini lunches..."
Research: Becoming a Manager Increases Men's Job Satisfaction, But Not Women's
Harvard Business Review
"Who wouldn't want a promotion, particularly to a role with leadership responsibilities? It's hard to argue against more power and more pay. And indeed, promotions to managerial roles are typically associated with an increase in job satisfaction. Management scholars and practitioners have long argued that employees value promotions not only for the accompanying boost in financial compensation but also because managerial positions offer more authority and opportunities for impactful work. Managers also have more job autonomy and decision power, as well as higher occupational prestige. All these factors, research has shown, have a positive impact on job satisfaction.
But female managers' experiences are more complex than that. A number of female managers report that managerial promotions do not make them more satisfied with their jobs. Instead, they describe a host of difficulties that women encounter once promoted to management, such as having their legitimacy contested, their contributions undervalued, and being excluded from powerful networks. ..."
Equal Pay Day 2017... not just a day in April
Leading Women
Equal Pay Day in the United States was 4 April this year, but what does this actual mean? On the surface it means that on average woman in the United States need to work 15 months to earn the same amount that their male peers earn in 12. But this is not the full story.
For more information on how the American Association of University Women (AAUW) marks these days, check out the following links: