On a timely basis we curate fabulous articles about closing the leadership gender gap on our Facebook page, LinkedIn Leading Women group and company page, and also Tweet them out.
We then share the the best of the best here on our blog!
The surprising role where women consistently earn more than men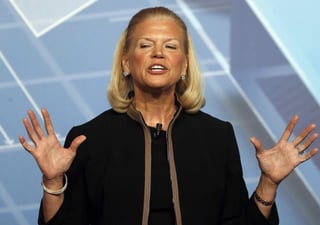 Washington Post
"The gender pay gap has shown up in seemingly every job there is: Tech workers. Scientists. Even male nurses make more than their female peers.
But in one occupation — one at the very tiptop of Corporate America — the median woman has consistently earned more than the median man. It's the corner office of the country's largest public companies: chief executives of S&P 500 corporations..."
If Your Company Doesn't Flex, You're Behind the Times
Working Mother
While this piece is from Oct 2016, it is relevant and worth sharing again, because of the recent research which shows that managers are less likely to approve flextime for women because they have the mindset that women are more likely to use this time for personal rather than professional reasons.
"While the specifics of work flex may mean something different to everyone in today's diverse, multigenerational workforce, here's one thing employers who value top talent can agree on: We want to offer a flexible workplace. A program that offers a variety of options and levels of work-life balance can accommodate a wide range of situations and serves to promote a more inclusive workplace. The broadest programs include:
Work-from-home (or from an alternative location)
Compressed workweeks
Part-time work
Flexible start and stop times (flextime)"
Emmanuel Macron names gender-balanced cabinet from across political spectrum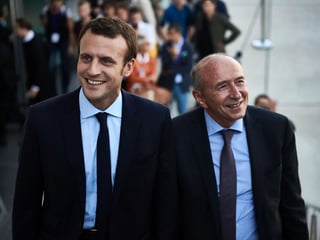 The Independent
"French President Emmanuel Macron has named a mix of prominent and unknown figures from the left and the right to make up the government tasked with pushing through his plans to reduce labour protections, tighten European unity and boost military spending. ...
...The government includes 18 ministers, half of them women and half men. Center-right Prime Minister Edouard Philippe, whom Mr Macron tapped named Monday, is to lead the government at least until the elections. ..."
A look at board composition: How does your industry stack up?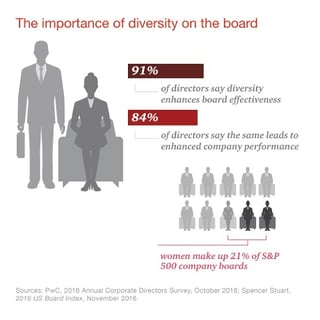 PwC
Diversity enhances board performance. Who says? 91% of directors.
Diversity enhances company performance. Who says? 84% of directors.
"Board composition will be top of mind for investors in 2017. Some industries are taking more steps to refresh their board than others. We compared groups of leading companies in 9 different industries against the S&P 500 to find out."
Leading Women
I stumbled upon an opinion piece in the New York Times entitled "The Gender Pay Gap Is Largely Because of Motherhood." This piece, while attempting to highlight the gender pay gap, completely missed the mark.
It isn't necessarily a problem with women prioritizing family, but rather with managers' expectations that they will and companies allowing managers to create unequal pay situations. Manager's mindsets strike again!
Opinion: five ways to guarantee women can speak up and speak out
Financial Times

To which we add:
6. Ask her what she thinks... and listen.
"Over years of working in government and in academia, I have been able to study the practical ways in which the most effective male leaders value, praise, and advance women every day in their professional lives. Here are the five outstanding techniques I have seen deployed:
Always give a woman credit when she deserves it.

Make sure all the women at the table have a chance to speak.

When a woman is speaking, listen in a way that communicates to her and everyone else that you actually want to hear what she has to say.

If a woman is interrupted, make sure either to forestall the interruption or to come back to her.

Ask a man to do the office housework.
The gender wars of household chores: a feminist comic

T

he Guardian

A comedic must read... #mentalload

"The French comic artist Emma illustrates the concept of the 'mental load'. When a man expects his partner to ask him to do things, he is viewing her as the manager of their household chores..."
Empowering, eye-opening, actionable...
Leading Women
From one of our clients:

"Thank you for the inspiring session you did... after you left we continued to have so many positive comments about the impact of your session.

We had both the CEO and the Chairman of the Board come to speak to the group and they both stayed for one hour, when they said they had about 15 minutes. I have no doubt that is because the women were asking business impact questions, thanks to your session."
If your efforts to close the leadership gender gap would benefit from the support of high-impact and action-oriented education for managers, contact us to discuss Leading Women's unique approach to closing the leadership gender gap.