On a timely basis we curate fabulous articles about closing the leadership gender gap on our Facebook page, LinkedIn Leading Women group and company page, and also Tweet them out.
We then share the the best of the best here on our blog!
Ask a woman! Guy Kawasaki's advice for knowing if you've got a good idea
Women's Agenda
"Don't ask a man if he thinks your idea is good. Ask a woman.
That's the advice from Guy Kawasaki, a Silicon-valley based author, speakers, entrepreneur and evangelist, discussing the 'Art Of the Start' in this video recently uploaded by Allan Ryan.
Guy Kawasaki is a Silicon-Valley based author, speaker, entrepreneur, and evangelist. Recently he was appointed chief evangelist of Canva."
Is the "
Fearless
Girl" Crying?
Directors and Boards
"At this rate, gender parity won't happen in the boardroom until 2032, six years later than it last reported...
...Though the overall number of female appointments is down, women serving on boards for the first time jumped 10 points to 37%. The tech industry is also taking notice of female talent by filling 40% of their board seats with women, up 13.5% in 2016."
The Universal Phenomenon of Men Interrupting Women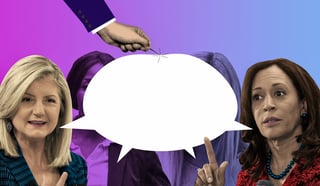 The New York Times
"...Women in a wide range of industries, at all levels, offered hundreds of such examples in response to an invitation from The New York Times for people to share their personal experiences on Facebook. 'I can't even count the number of times I've witnessed a woman being interrupted and talked over by a man, only to hear him later repeat the same ideas she was trying to put forward,' wrote one respondent, Grace Ellis. 'I'd say I see this happen … two to three times a week? At least?'"
Why Unconscious Bias Training Doesn't Close the Gender Gap: The Case for Gender Dynamics
Leading Women
Generic unconscious bias training and its umbrella intervention, diversity training, have been around for decades, but they have still failed to close the leadership gender gap. In their article Why Diversity Programs Fail, Frank Dobbin and Alexandra Kalev argue that this is because too much diversity training is mandatory, prompting resentment and defensiveness from managers. "Trainers tell us that people often respond to compulsory courses with anger and resistance—and many participants actually report more animosity toward other groups afterward," they write.
Voluntary training, on the other hand, provokes a more positive response as well as better results. In these cases, Dobbin and Kalev report "increases of 9% to 13% in black men, Hispanic men, and Asian-American men and women in management five years out (with no decline in white or black women)."
Even when companies get it right—make it voluntary, use positive messages, engage managers in problem-solving, etc.—unconscious bias training won't get more women where they're needed most. Here are the top three reasons why unconscious bias training isn't enough to get women into the c-suite...
Women's Agenda
"...The report finds that gender inequalities are everywhere – they are built into the systems and structures both formally through policies and decision-making practices (such as by denying promotions to part-time staff), and informally through norms and customs (like through hiring for a certain 'cultural fit', perpetuating stereotypes and sexist behaviour). The report also finds that many men practice everyday sexism, without even realising it.
So what's the most effective way to engage men on gender equality? The report authors offer the following..."
150 Executives Commit to Fostering Diversity and Inclusion
The New York Times

"...Members of C.E.O. Action for Diversity and Inclusion are pledging to encourage workplace dialogue on diversity and inclusion, to introduce or expand education on implicit biases and to publicly share the best — and the unsuccessful — actions their companies have taken. Efforts can be searched by industry category on the initiative's website.
The program's steering committee plans to hold a summit meeting in November to underscore its commitment to help companies improve dialogue and opportunities for all of their workers."
Women in the Boardroom, A Global Perspective - fifth edition
Deliotte
Check out the 5th edition of Deloitte's Women in the Boardroom report here.
If you're serious about leveling the playing field for women, and commited to increasing the number of of women in your executive pipeline and board, it's important to examine the formal messages they receive through your company's talent and performance management systems and the ways hidden gender bias impacts 4 of these key systems.
This executive summary explains:
Why talent systems that appear to be gender neutral actually benefit men.
The 4 key talent systems where gender bias hides.