On a timely basis we curate fabulous articles about closing the leadership gender gap on our Facebook page, LinkedIn Leading Women group and company page, and also Tweet them out.
We then share the the best of the best here on our blog!
Seeking Women: 70+ Companies That Have Set Gender Diversity Targets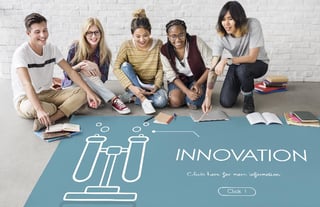 Forbes
"[Recently] GE announced a gender diversity target: it announced a goal to hire 20,000 women in STEM (Science, Technology, Engineering and Math) roles by the year 2020. This was a significant stake to put in the ground in terms of GE's position on the business benefits of diversity.
GE (a Fairygodboss customer) told us that "Across the corporation, people [both men and women] agreed on the fact that we could do better and that this was an important step towards our digital, industrial future."
The announcement caused me to wonder how common these kinds of public commitments were, especially with respect to gender diversity. How many companies set targets for the number of women they will hire?"
Read ON!
Why it Pays to Invest in Gender Diversity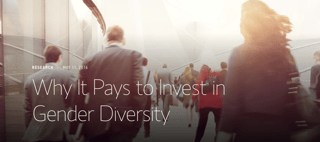 Morgan Stanley
"Investing in gender diversity at the workplace is profitable for both companies and investors, and Morgan Stanley has the research and quantitative analysis to back it up.
Moving the debate from the theoretical and into the empirical, Morgan Stanley's Sustainable + Responsible Investment (SRI) and Global Quantitative Research teams have collected and analyzed data on this issue from around the world, and created a proprietary gender-diversity framework for ranking more than 1,600 stocks globally. This new approach demonstrates that more gender diverse companies offer similar return with lower volatility, with significant implications for investment and corporate behavior."
Time for a new gender-equality playbook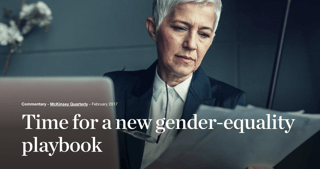 McKinsey Quarterly
"The old one isn't working. We need bolder leadership and more exacting execution.
More than 75 percent of CEOs include gender equality in their top ten business priorities, but gender outcomes across the largest companies are not changing. Our research indicates, for example, that corporate America promotes men at 30 percent higher rates than women during their early career stages and that entry-level women are significantly more likely than men to have spent five or more years in the same role."

Harvard Business Review
Gender Dynamics: Motherhood Penalty Fatherhood Reward:
"...when male employees requested flexible schedules to accommodate child care requests, almost 70% of participants were either likely or very likely to grant the request. When female employees made the same request, that number dropped to around 57%. In addition, participants were much more likely to evaluate the men as likable and committed than the women."
Hands down the BEST diversity and inclusion video I've ever seen
YouTube
Hands down the BEST diversity and inclusion video I've ever seen. Thank you Denmark!
--Susan
Want to see Leading Women in Action?
Leading Women
Leading Women's CEO, Susan Colantuono, will be in Australia for International Women's Day. Susan and partners, Lighthouse Group, will be teaming up to present Leading Women's innovative leadership development curriculum.