On a timely basis we curate fabulous articles about closing the leadership gender gap on our Facebook page, LinkedIn Leading Women group and company page, and also Tweet them out.
We then share the the best of the best here on our blog!
The Hidden Victim of Sexual Harassment: Women's Careers
Fortune
"... A recent study found that women who were sexually harassed were 6.5 times more likely to change jobs than those who were not harassed, with 80% of harassed women finding new work in the subsequent two years, versus 54% of those who hadn't experienced such abuse..."
Empowering Women in Tech to Reach the Top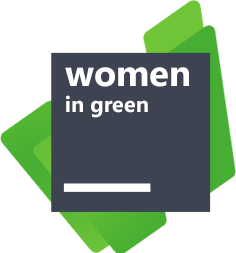 Leading Women
"Last year, Leading Women partnered with the data storage and protection company Veeam to launch their initiative Women in Green (WIG). WIG invests in time, resources, and networking opportunities for their female work population. Mentoring is one of the components of the WIG initiative — and, most importantly, it's one of the elements of diversity and inclusion initiatives that actually works. Here's the story:
As a company in the technology sector, you might not expect Veeam to be extraordinarily woman-centric. After all, the industry gets a bad rap for being, as the Atlantic put it earlier this year, "awful to women." But Veeam is striving to be a billion-dollar company — and their executives know that they can't achieve that goal unless everyone at the company is contributing..."
Women in the Workplace 2017
Mckinsey&Company
"Many employees think women are well represented in leadership when they see only a few. And because they've become comfortable with the status quo, they don't feel any urgency for change. Further, many men don't fully grasp the barriers that hold women back at work. As a result, they are less committed to gender diversity, and we can't get there without them."
What men in tech can do to address terrible gender inequality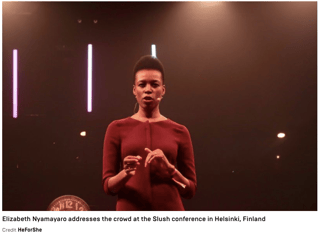 Wired
"... Nyamayaro is keen to stress that pushing for gender equality is not about "helping" women. "There's this idea that women are helpless; they are not," she says. "In fact, there's nothing wrong with women. We try to fix women – we should fix the institutions that were built by men for men."
Startups, she says, have no excuse. "It should actually be easier for them, because it's a very small team," she says. "So make that conscious decision right when you're hiring your EC [executive committee] or your board that you have enough women there..."
Where do kids learn to undervalue women? From their parents.
The Lily
"ANALYSIS | Even progressive spouses don't divide burdens equitably.
... And family research shows that men's attitudes about marital roles, not women's, are ultimately internalized by both their daughters and their sons. This finding is a testament to kids' ability to identify implicit power, to parse whose beliefs are more important and therefore worth adopting as their own."
Managers' Mindsets: Women as Sex Objects
Leading Women
"Women haven't wanted to talk about it... men rarely own up to it. The far too silent barrier to women's advancement is the dynamic of Non-Parental Gender-Based Role Expectations. Here's why.
About 10 years ago when we systematically started tracking gender dynamics, we didn't specifically ask about outright harassment because most companies' anti-harassment policies and practices seemed to be working fairly well. Instead we asked about overall "gender-based role expectations (non-parental)" and the dynamics of women being seen and treated as:
sex objects (through the lens of potential romantic relationships),
daughters/sisters needing protection or mothers to be rebelled against (through the lens of familial relationships) or
handmaidens (through the lens of roles traditionally held by women).
Read ON!