On a timely basis we curate fabulous articles about closing the leadership gender gap on our Facebook page, LinkedIn Leading Women group and company page, and also Tweet them out.
We then share the the best of the best here on our blog!
3 ways women can squash sexism at work
World Economic Forum
"Sexism still persists and undermines women's careers. It is unfair and unbelievable that individuals still believe they can take advantage of women. It takes confidence to face and, ultimately, derail these deep-rooted, societal notions. It takes confidence to help others wake up and rediscover the truth: that women are just as, if not more, strong and capable as men.
Here are three ways you can take a stand on sexism and leverage the opportunity to advance your career..."
Even After the Glass Ceiling Yields, Female Executives Find Shaky Ground
The New York Times
"Sheri McCoy of Avon is the third prominent female chief executive to head toward the exit since June, making 2017 anything but the breakout era it was expected to be."
Sorry, Google memo man: women were in tech long before you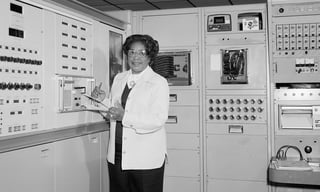 The Guardian
"James Damore's controversial manifesto says women are genetically unsuited to tech roles. Doesn't he know they were the original computer programmers?
...It might be comforting for mediocre men to believe that they're simply born superior. That's what society's been telling them all their lives, and no one questions a compliment. But when they try to dress up their insecurities as science, they'd better be ready for women to challenge them on the facts. Because really, sexism is just bad programming, and we'd be happy to teach you how to fix it."
Leading Women
"Women are often told that building a strong Network is a key to moving up in their career. But what they are being told is incomplete. In our brand new infographic we examine what's wrong with what women are taught about networking and the Leading Women difference!
Leading Women teamed up with researcher, Lara El Feghaly - view her work on Confidence and Executive Presence - to analyze the responses to the question: "What advice are women given about Networking?" These responses then were applied to our 3-part definition of leadership..."