On a timely basis we curate fabulous articles about closing the leadership gender gap on our Facebook page, LinkedIn Leading Women group and company page, and also Tweet them out.
We then share the the best of the best here on our blog!
What Sets Successful CEOs Apart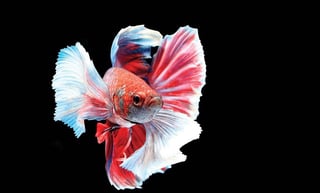 Harvard Business Review
"The chief executive role is a tough one to fill. From 2000 to 2013, about a quarter of the CEO departures in the Fortune 500 were involuntary, according to the Conference Board. The fallout from these dismissals can be staggering: Forced turnover at the top costs shareholders an estimated $112 billion in lost market value annually, a 2014 PwC study of the world's 2,500 largest companies showed. Those figures are discouraging for directors who have the hard task of anointing CEOs—and daunting to any leader aspiring to the C-suite. Clearly, many otherwise capable leaders and boards are getting something wrong. The question is, what?"
Women on the rise ... slowly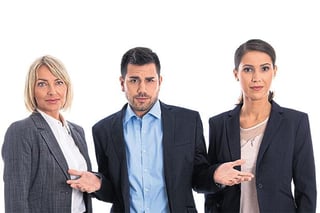 Bangkok Post
The proportion of women in executive positions in the business world is increasing at a very slow pace. At 25%, the ratio is up one percentage point from 2016 and only six points from 2004.
Gender parity in the workplace is improving in some regions, mostly emerging markets. For example, more female executives in Asean countries have taken higher positions on the corporate ladder, so the...

When you are accustomed to privilege equality feels like oppression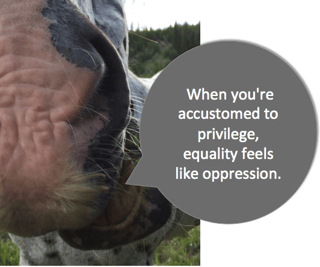 Leading Women
At the tail end of 2016, the CEOs of 27 large companies made an unprecedented announcement: they pledged to have 50% of their top leadership roles filled by women by the year 2030. To achieve the goal, they identified key actions for senior managers including:
"...address unconscious bias; base advancement on performance rather than time in the office; promote women into operating roles with responsibility for profit and loss; set targets and communicate them; and actively sponsor promising female leaders."
Executives in the EU and Australia have similar coalitions in place.

Time to break out the champagne, right?
Diversity Does Pay in the Construction Industry

Daily Buisness Review
Kudos to our friends at Turner! and we are honored to have been a partner along the journey toward closing the leadership gender gap.
"Consequently, major construction companies have started to walk the diversity talk and their commitment has been recognized. Turner Construction Co. is consistently recognized for its successful diversity initiative. Turner does not stand alone when it comes to award-winning diversity initiatives in the construction industry."
The Register
"Looks like Leading Women will still be around after the AI apocalypse."
"Unconscious bias in humans has been studied with the implicit association test (IAT). The experiment asks participants to rapidly group words into certain categories – like family, career, male and female – to look for possible discriminatory beliefs around things like gender and jobs.
Researchers from Princeton University in the US and the University of Bath in the UK came up with a similar test for machine-learning algorithms. The Word-Embedding Association Test (WEAT) examines how closely the Global Vectors for Word Representation (GloVe) code associates two sets of words with each other – for example the word "food" is more likely to be affiliated with "spaghetti" than "shoe.""
What ambition gap? Women as ambitious as men unless companies block them: study
Reuters

Leading Women has been sharing this information with executives for years. It always surpises them:
"Women are just as ambitious as men at the start of their careers but this falters if companies fail to encourage them, according to a study released on Wednesday that sought to dispel the myth of a gender ambition gap.
A survey by the Boston Consulting Group (BCG) of 200,000 employees, including 141,000 women from 189 countries, found women just as ambitious as men at the outset and companies were at fault for stopping this, not family status or motherhood."
Introverts tend to be better CEOs — and other surprising traits of top-performing executives
Washington Post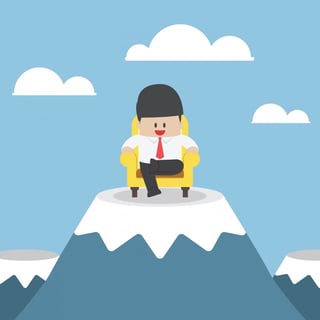 Exploring the "personal greatness (P)" dimension of leadership... and a smidgen of "engaging the greatness in others (E)". (Labeling added below).
"After analyzing all of their data, the researchers found that roughly half of the candidates earning an overall 'A' rating in their database, when evaluated for a CEO job, had distinguished themselves in more than one of four management traits. (Only five percent of the weakest performers, meanwhile, had done the same.)
The four were:
reaching out to stakeholders (E);

being highly adaptable to change (P);

being reliable and predictable rather than showing exceptional, and perhaps not repeatable, performance (P); and

making fast decisions with conviction, if not necessarily perfect ones (P)."
As interesting as this study is, it comes from the US cultural lens that makes us wonder what PERSONAL ATTRIBUTES make a CEO a successful or poor leader. There are so many other factors that are rarely examined.