On a timely basis we curate fabulous articles about closing the leadership gender gap on our Facebook page, LinkedIn Leading Women group and company page, and also Tweet them out.
We then share the the best of the best here on our blog!
How to Become a C.E.O.? The Quickest Path Is a Winding One
New York Times
Another case for the importance of business acumen! As women move up, we get to a point where future opportunities rest on our perceived potential for leading the business, not just leading the people. When determining whether a woman can lead the business, executives look for business, strategic and financial acumen. This is what I call The Missing 33% of the career success equation for women — not because women don't or can't have business, strategic and financial acumen, but because very few women are clearly told how essential these skills are for reaching the top. --Susan
"How does a person get to be the boss? What does it take for an ambitious young person starting a career to reach upper rungs of the corporate world — the C.E.O.'s office, or other jobs that come with words like "chief" or "vice president" on the office door?
The answer has always included hard work, brains, leadership ability and luck. But in the 21st century, another, less understood attribute seems to be particularly important.
To get a job as a top executive, new evidence shows, it helps greatly to have experience in as many of a business's functional areas as possible...."
GlaxoSmithKline Names Emma Walmsley as Next Chief Executive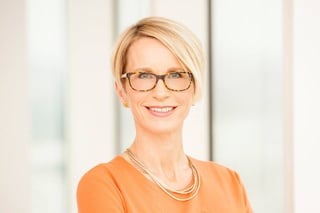 Wall Street Journal
Here's to the pioneers. Congratulations Emma Walmsley first woman CEO of one of biggest pharma!
"Ms. Walmsley, 47 years old, will take up the post when Mr. Witty steps down March 31, making Glaxo the first top-tier pharmaceutical company to be led by a woman. Ms. Walmsley takes up the top job lacking the direct pharmaceutical experience that some investors had sought amid Glaxo's checkered record for developing new blockbuster drugs."
Feminist Fight Club

Feminist Fight Club
BEST book ever about how to recognize and navigate the gender dynamics women encounter every day. Spot on, hysterically funny (if we don't laugh we'll have to -heaven forbid - cry) and totally practical advice. Buy a copy, gift a copy, use your copy!
Thank you, Jessica Bennett!
--Susan
"Part manual, part manifesto, Feminist Fight Club blends the personal stories of a group of women who formed a secret group in New York City with research, statistics, and no-bullsh*t advice for how to combat today's sexism. Bennett offers a new vocabulary for the sexist archetypes women encounter everyday—such as the Manterrupter, who talks over female colleagues in meetings or the Bropropriator, who appropriates their ideas—and provides practical hacks for pushing back. With original illustrations, Feminist Mad Libs, a Negotiation Cheat Sheet, and fascinating historical research – including a glossary of OG Feminist Fight Clubs – Feminist Fight Club tackles both the external (sexist) and internal (self-sabotaging) behaviors that plague women in the workplace—as well as the system that perpetuates them."
With 50-50 Gender Split On Board, GM Is In Rare Company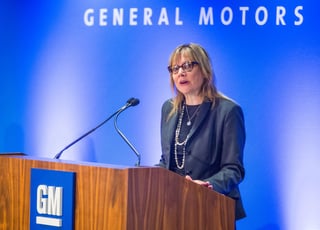 Forbes
"In June, when General Motors shareholders elected Jane Mendillo to the board of directors, GM became — without fanfare or indeed much notice — the first major industrial corporation with an even gender split on its board...
...There are only five S&P 500 companies, including GM, where half or more of the directors are women."
Deloitte Enters the Paid Leave Arms Race With 16 Weeks of Family Leave
Fortune
"

This is about being more inclusive," says Deloitte CEO Cathy Engelbert is an exclusive interview with Fortune. "As we think about innovation in talent, we think about well-being—well-being being the big focus of ours—it goes way beyond the things you traditionally think," she says. "We really want to be known as an innovative talent organization...
... The company is the latest consulting firm this year to announce major changes to its paid leave policy. Back in April, competitor EY expanded its employee benefits to 16 fully-paid weeks for all new moms and dads in the U.S. "
Read ON!
Gender balance on corporate boards -
Europe is cracking the glass ceiling
European Commission
We were asked to find examples of women CEOs from the EU... even more difficult than in the US!
"Progress amongst board chairs but not CEOs Although the improving gender balance at board level includes some progress at the very top, at least in non-executive positions, the proportion of woman amongst board chairs is still very low – around one in fourteen – it has more than doubled from 2.8 % in October 2011 to 7.1 % in April 2015. This improvement is not, however, reflected amongst top executives. Just 3.6 % of the largest listed companies in Europe have a woman CEO (Chief Executive Officer) and this figure has hardly changed over the past three and a half years.
While the proposed Directive sets a quantitative target with regard to non-executive board members whilst allowing Member States to adjust the detailed regulation to their specific situations, it also allows individual Member States to go beyond the minimum standard and set their own measures improving gender balance among executive board members. Such regulatory approach would expand the possibilities for competent women to the top positions."

Why 40 Years of Advice Hasn't Worked!
Leading Women
Women in our corporate partner companies have been clued into and benefitted from our latest research. If you aren't in one of these companies, you'll want to learn more about what we've found.
Complete the form and we'll send you a copy of our latest white paper (though it's really colorful!). It's titled
Closing the Leadership Gender Gap: The Missing 33% and Conventional Advice to Women
You'll gain new insight into why conventional advice to women hasn't closed the leadership gender gap.