On a timely basis we curate fabulous articles about closing the leadership gender gap on our Facebook page, LinkedIn Leading Women group and company page, and also Tweet them out.
We then share the the best of the best here on our blog!
This is what work-life balance looks like at a company with 100% retention of moms
Quartz
"The results three decades later are not surprising: 100% of the women who have had children at Patagonia over the past five years have returned to work, significantly higher than the 79% average in the US. About 50% of managers are women, and 50% of the company's senior leaders are women."
13 Financial Firms Pledge to Put Women in 50% of Top U.K. Roles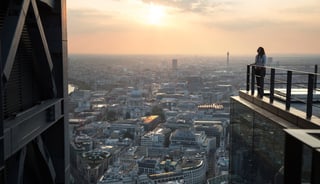 Fortune
"Major banks—including HSBC UK, RBS and Lloyds—have committed to the government's so-called Women in Finance Charter, which was established in March with the goal of adding more women to finance firms' corporate boards and executive committees. In all, 72 firms signed on to the charter, and the Treasury announced Tuesday that 60 of those companies have pledged to have at least 30% of senior roles held by women by 2021."
NPR
For two weeks NPR highlighted paternal leave, or lack there of, in the United States and each of these segments are well worth a listen:
Why wasn't a woman elected as UN secretary general?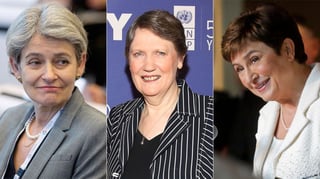 BBC
"But it is clear that if a woman is to be elected to the UN's top job next time, it is not just sexism she will have to overcome."
Gender Dynamics: Another CEO Who "Gets It"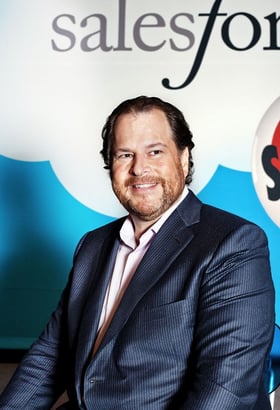 Leading Women
Over the last few years or so we have noticed a number of CEOs who are being praised in the news for understanding that gender dynamics are real and when they level the playing field for all of their employees they help their company as a whole.
In one of Leading Women's blog posts from May 2015, we wrote about Michael Simonds, CEO of UNUM who wrote with deep understanding about women's advancement and closing the leadership gender gap.
Our latest nominee for a CEO Who "Gets It" - SalesForce CEO Marc Benioff - was in the news in March 2016 for ensuring pay equity by conducting wage equity audits and making the requisite adjustments, and for naming their first Chief Equality Officer in September 2016.
Read ON!
What's Wrong with What Women are Taught About Executive Presence?
Leading Women
Leading Women teamed up once again with researcher, Lara El Feghaly, to analyze the responses to the question: "Think of a woman who has executive presence. What characteristic about her stands out the most to you?" These responses then were applied to our 3-part definition of leadership:
"Leadership is using the greatness in you
to achieve and sustain extraordinary outcomes
by engaging the greatness in others"
--Susan Colantuono