On a timely basis we curate fabulous articles about closing the leadership gender gap on our Facebook page, LinkedIn Leading Women group and company page, and also Tweet them out.
We then share the the best of the best here on our blog!
Sallie Krawcheck: This Is the Biggest Question I Ask Myself as a Working Mom
Fortune
Instead of asking, "Can I have work/life balance?" consider these questions from Sallie Krawcheck:
What behavior am I modeling for <my children>?
Do they see a mother who loves what she does—or one who beats herself up over it?
Do they see a mother who is empowered through her work—or one who is dragging herself out the door every day?
Do they see a mother who shrugs off being 15 minutes late for the school play—or one who is angst-ridden over falling short?
Finally, do they see a mother who is making an impact on the world through her work?
Sheryl Sandberg on the Myth of the Catty Woman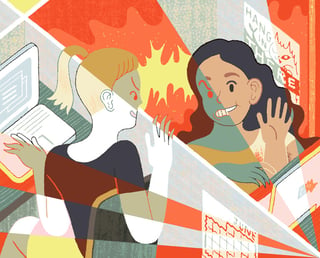 New York Times
"Queen bees aren't a reason for inequality but rather a result of inequality. In the past, structural disadvantages forced women to protect their fragile turf. Some of those disadvantages persist. Research shows that in male-dominated settings, token women are more likely to worry about their standing, so they're reluctant to advocate for other women. A talented woman presents a threat if there's only one seat for a woman at the table. A marginally qualified woman poses a different type of threat: 'Hiring you will make me look bad.'
This behavior isn't inherently female. It's a natural way we react to discrimination when we belong to a nondominant group. Fearing that their group isn't valued, some members distance themselves from their own kind. They internalize cultural biases and avoid affiliating with groups that are seen as having low status."
These 10 Brands Have No Women in Leadership Positions
New York Magazine
Another tool for voting with your dollars: 'Research group LedBetter launched the LedBetter Gender Equality Index on Tuesday in an effort to increase transparency about which brands and companies employ women at top leadership positions

.
"The index ranks 230 brands and companies based on female representation on the board and female representation in executive leadership on a scale of 0 to 100. There are a handful of brands — including a handful of beauty brands — who flunked, because they have absolutely zero women represented on their board or in executive leadership."
New Website Reveals the Gender (In)Equality of Your Favorite Brands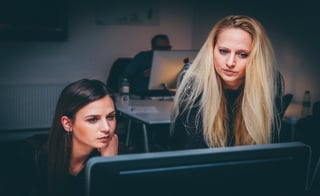 Care2
Thinking of your money as a means to make a statement... consider this:
"Some companies scored very well and the top brands almost achieved gender parity, or a score of 50 on the LedBetter Index. H&M ranked number one with a score of 49.8, closely followed by several brands owned by Kering (49.7), including Gucci and Alexander McQueen, and Gap (46.8). This seems like a good time to remind you that this site focuses on the gender equality of the company's leadership and not its overall corporate ethics.
The average score on the index was 21, meaning 21 percent is the average amount of women in leadership at these companies. Nine of the companies didn't have a single woman on either their board or their executive team, including Samsung and Coty, the parent company for Roberto Cavalli, OPI, Rimmel London, Sally Hansen and Philosophy."
It's official: When male CEOs have girls they 'get' gender diversity
Women's Agenda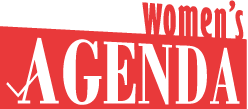 "What she found was that the men were more likely to champion workplace gender diversity and work with advocacy groups if they had a daughter, or first-hand experience with discrimination or exclusion (such as through a female partner).
As she outlined on the findings:
"Exclusion or discrimination experienced firsthand or vicariously through their partners and having female offspring were the biggest motivators for CEOs to join advocacy groups for gender equity and be true champions of change publicly and inside their organisations."
Calculating the Hidden Cost of Interrupting a Career for Child Care
Center for American Progress
Ever wonder what the economic impact of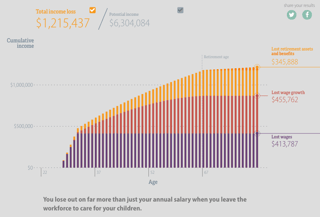 leaving the workforce to raise children has on your longterm earnings?
The Center for American Progress released a calculator that will show you a bottom line that includes the hidden or not often thought of costs...
Read ON!
On the Minds of Millennials
Leading Women
As our new infographic illustrates, we found a mixed bag of good and bad news when it comes to Millennials in the workplace - you can read the full findings here.
Leading Women has the solution to help your organization take your Millennial talent from individual contributors to managers. Contact us to learn more about this new researchand our research-based and innovative Ready, Set, LEAD!™ program.