On a timely basis we curate fabulous articles about closing the leadership gender gap on our Facebook page, LinkedIn Leading Women group and company page, and also Tweet them out.
We then share the the best of the best here on our blog!
Leading Women enters Partnership with Australian-based Lighthouse Group
PRLog


"Leading Women, a leading provider of research-inspired solutions for closing the leadership gender gap in global corporations, continues to extend its global impact by signing an exclusive partnership agreement with Lighthouse Group, a Leadership Strategy and Training specialist firm, to bring several of Leading Women's innovative programs to corporations, women, and managers in Australia and New Zealand."
In Pursuit of the Missing 33 Percent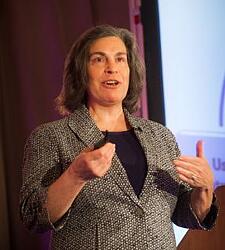 Risk & Insurance
Leading Women's CEO, Susan Colantuono, had the pleasure of speaking to the Alliance of Women in Worker's Compensation (AWiWC) at the National Worker's Compensation & Disability Conference in New Orleans this November and here is a wonderful recap on what she had to say.
Interested in having Leading Women speak at your event or organization? Contact Kelly Primus to learn more.
How a Woman CEO Affects Sales and Salaries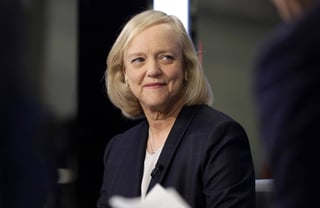 Wall Street Journal
Of special interest to our Italian clients:
"University of North Carolina economics professor Luca Flabbi and three colleagues examined financial data from nearly 800 Italian manufacturing companies and longitudinal information from Italy's social security system that contained pay trajectories of more than one million workers between 1982 and 1997.
Similar data sets for U.S. companies and workers would be difficult to gather, Dr. Flabbi says, since detailed data for nonpublic companies and individual salaries aren't publicly available. Even so, he says the study's findings are relevant to present-day U.S. companies—where women comprise roughly of 50% of white-collar workers but only 4.6% of executives according to data from ExecuComp. The proportion was roughly the same in Italy for the period examined in the study. "
Fortune
As we at Leading Women work with women to enhance their engagement strategies, one that only about 10% say they use is the Charismatic Visionary. They aren't alone. But as we say, "Being a 'charismatic visionary' isn't something you're necessarily born with. You can learn to communicate like one!"
High-Earning Moms Get Socked With 10% 'Motherhood Penalty'
Bloomberg
"Having a kid is a bad career move. Now the research suggests it's way worse if you're a high-skilled worker. (Dads, you're good.)"
In Leading Women's gender dynamics training we discuss the Motherhood Penalty... the often-acted upon myth that moms are less desirable employees when in fact, "studies have found that moms are more productive workers. The thought-leadership industrial complex has even called having kids a "productivity hack."
23 Fortune 500 Companies with Remote Jobs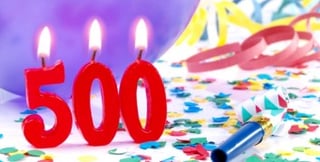 FlexJobs
"Victoria is pushing on with its diversity agenda with the [Australian] Minister for Small Business, Innovation and Trade saying he will only consider funding for conferences and events that have 50/50 gender representation in their speakers." Saying, among other things, "it's never about the men and women in the room, it's about the women not in the room."
What's Wrong with What Women are Taught About Executive Presence?
Leading Women
Leading Women teamed up with researcher, Lara El Feghaly, to analyze the responses to the question:
"Think of a woman who has executive presence.
What characteristic about her stands out the most to you?"
These responses then were applied to our 3-part definition of leadership:
"Leadership is using the greatness in you
to achieve and sustain extraordinary outcomes
by engaging the greatness in others"
--Susan Colantuono