On a timely basis we curate fabulous articles about closing the leadership gender gap on our Facebook page, LinkedIn Leading Women group and company page, and also Tweet them out.
We then share the the best of the best here on our blog!
Sexism Is Over? Give Me a Break.
TIME
"A summer of harassment and misogyny—big and small—shows how far we have to go

Here's a number that might come as a surprise: According to a Pew Research survey released in August, most American men—56%—think sexism is over and done with. More than half believe that "the obstacles that once made it harder for women than men to get ahead are now largely gone." As in disappeared. Past tense. Ancient history.

Of course, most women—63%—disagree..."
3 Million+ Views in Under Two Years on TED.com
LEADING WOMEN
Thank you, thank you, thank you! We are humbled by the response that you have all given Susan Colantuono's TEDtalk and are thrilled that "The career advise you probably didn't get" has surpassed 3 million views in the two years since being featured on TED.com.
Wait! You are not one of the 3 million+ views? Help us make it 4 million views by watching it here. You will learn about The Missing 33% and Leading Women's research on closing the gender gap.
What It Takes To Become A Future C-Level Leader
FORBES
Leading Women's Definition of Leadership:
Leadership is using the greatness in you to achieve and sustain extraordinary outcomes by engaging the greatness in others.
This recent article from Forbes on "What It Takes to Become a Future C-Level Leader" supports this definition.
Latina@Work Study Released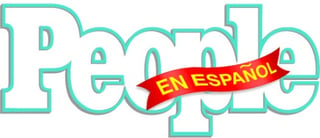 TIME INC'S
PEOPLE EN ESPAÑOL
"Our Latina@Work study highlights new insights depicting the struggle faced by today's Latinas as they battle disparate perceptions, overwhelming stereotypes and pre-conceived notions in a corporate environment," said People en Español Brand Sales Director Monique Manso. "The study lays the foundation for a critical conversation among corporations and brands around the success, equality and inclusion of Latinas in the workplace."
Is an algorithm any less racist than a human?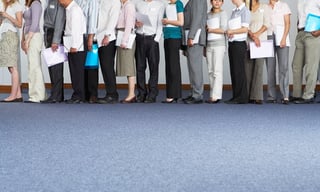 THE GUARDIAN
"The work of these researchers points to a problem in the world of big data that doesn't get discussed often enough: unless the data itself can be truly said to be "fair", an algorithm can't do much more than perpetuate an illusion of fairness in a world that still scores some people higher than others – no matter how "unbiased" we believe a machine to be."
Read ON!
International Simmons Leadership Conference
SIMMONS COLLEGE
As a proud graduate of Simmons College (one of few remaining Women's Colleges still active in the United States), I want our many clients and participants in Europe to take a look at and think about registering for the International Simmons Leadership Conference in Berlin Germany 16-17 November 2016.
--Samantha Furbush Taraskiewicz
Program and Client Relationship Manager
"Long recognized as the pre-eminent authority on women's leadership, the Simmons Leadership Conference is coming to Berlin in November 2016. This year's program celebrates Women Leading Change, and features a roster of exceptional speakers from a broad range of professions, including foreign policy expert Anne-Marie Slaughter, tennis icon Martina Navratilova, activist and humanitarian Zainab Saibi, and high-tech legend Dame Stephanie Shirley. In between formal sessions are chances to meet the speakers at a book-signing break, visit the corporate marketplace, enjoy a delicious lunch, and network with some of the 500 women executives attending the conference from companies and organizations around the world. To encourage broad participation, the Simmons International Leadership Conference will be held in different locations throughout Europe in future years."
Did you miss Leading Women on
Worldwide Business with kathy ireland®?
LEADING WOMEN
Did you get a chance to see the interview of Leading Women's CEO, Susan Colantuono by Worldwide Business with kathy ireland®? No?
Well, great news! It is now live on our website and you can watch it here.
In this interview, Susan talks about how closing the leadership gender gap and having more women in leadership roles results in higher return on equity for companies.
photo credit: Leading Women Appearing on the set of Worldwide Business with kathy ireland®
Leading Women is excited to announce our new full-time location in Europe!
LEADING WOMEN
Program and Client Relationship Manager, Samantha Furbush Taraskiewicz, is delighted to be establishing Leading Women's permanent office in the the European Union. Having a European base in Luxembourg will give us the opportunity to better serve our European and British clients.
To contact the European office of Leading Women, please call +352 621-647-540 or, as always, email info@LeadingWomen.biz.