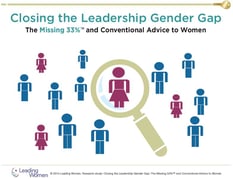 In September of 2014 we released our latest research (not-so-white) paper on why 40 years of conventional advice to women hasn't closed the leadership gender gap:
Little did we know what a commotion our research would cause. Be sure to read it – you'll be surprised at what's missing from women's leadership development.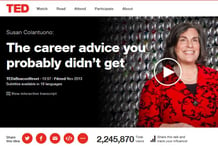 On October 1st, Our CEO's TED Talk about our research and the career advice you probably didn't get became the TED Talk of the Day, and has since been translated into 18 languages and viewed by more than 2.2 million people who now have exposure to The Missing 33%™.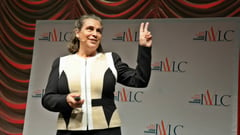 Since then we've been sending Leading Women speakers to public and private events around the globe to share our research about closing the gender gap at the top. We went to The Government Summit in Dubai, The Professional Business Women of California's Conference in San Francisco, The Women's Foodservice Forum Leadership Conference in Orlando, The Iowa Women Lead Change Conference in Cedar Rapids, numerous corporate engagements and coming up this fall our CEO will be a keynote speaker at the Wahine Forum in Hawaii and Professional Women in Advocacy Conference in Washington, DC.




Our research has been covered by Fortune Magazine, The Washington Post, and CBS News, where they have interviewed Leading Women's CEO, Susan Colantuono, shared the TED Talk, and covered the conference in Iowa where she was a part of a group of exceptional business women speakers, including Carly Fiorina.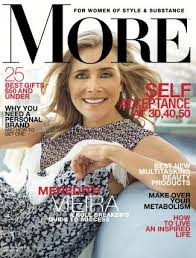 In the December 2014 issue of More Magazine, in the article entitled "Your Dream Date with TED," Kelly Stoezel, the Content Director at TED said "Susan Colantuono shares a simple, surprising piece of advice you might not have heard before quite so plainly. This talk, while aimed at an audience of women, has universal takeaways—for men and women, new grads and midcareer workers."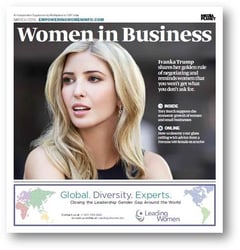 We even partnered with Media Planet, Ivanka Trump, Barbara Corcoran and Tory Burch in support of its Women in Business Campaign that launched in March of this year.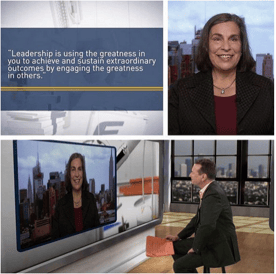 Here's the Full Frame episode "Lessons on Leadership,"during which our CEO, Susan Colantuono was interviewed by CCTV-America host Mike Walter.
All of this has resulted in getting our research out there and into the hands of women and men around the globe who are committed to women's advancement and closing the leadership gender gap!
Imagine what we will accomplish together in the next 125 days!
Let's discuss how we can partner together to achieve your organization's goals for women's advancement and closing the leadership gender gap. Whether it's through our cutting edge leadership programs or inspiring and informative keynotes, we're ready to work with you!
And finally, please be sure to keep up to date on our research (and related information). Subscribe to our Blog. Like us on Facebook. Join our LinkedIn Group. Follow us on Twitter. We share a plethora of great stories and information on all of these channels, so stay tuned!
Lead ON!
Kelly Lockwood Primus
SVP, Strategic Communications