On a timely basis we curate fabulous articles about closing the leadership gender gap on our Facebook page, LinkedIn Leading Women group and company page, and also Tweet them out.
We then share the the best of the best here on our blog!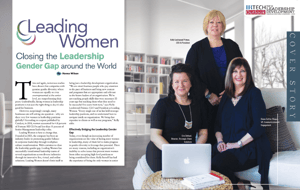 Leading Women
Leading Women has been recognized by HR Tech Outlook as a Top 10 Leadership Development Training /Coaching Company for 2020, and featured among an elite group of companies in the Leadership special edition of HR Tech Outlook magazine.
"We are honored to make the HR Tech Top 10 List, and to be acknowledged for our innovative, research-based solutions and proven women's leadership development programs, which have been helping organizations achieve workplace culture transformation for almost two decades," said Kelly Lockwood Primus, CEO & President of Leading Women.